As we reflect on this past year, Breezeway experienced many highlights with our team, our partners, our product, and our clients. Throughout the changing landscape and traveler trends of 2022, we continue to be amazed by the dedication and work done in our industry to provide high-quality hospitality experiences. Breezeway is proud to be part of the continued growth and professionalization of the hospitality industry and we couldn't do it without those who share our vision to elevate quality and increase demand.
Here is a look back at some of the exciting milestones we've achieved this year:
Accelerating with Series B
This fall we closed our Series B funding round providing Breezeway $15 million to accelerate and grow the business. With this money, Breezeway will continue to invest in our platform to make it easier for hosts and managers to solve operational complexities and exceed guest expectations. We are excited to see how this will affect our trajectory and can't wait to continue our momentum in 2023!
New features and product improvements
Our growing product and development teams have been tirelessly working to help our clients drive quality and elevate the experience at every property. This year we made many updates and improvements and added features like Automated Workflows, Bulk Messaging, Custom Stay Messaging, Inventory Tracking, and language localization and communication through our WhatsApp integration. We also welcomed a number of new integrations partners including sojo, RentalWise, and LMPM. In 2022, Breezeway data reported:
6,866,529 Completed Cleans
2,209,631 Facilitated Inspections
42,744 Owner Reports Generated
5,059,629 Guest Messages Powered (1,660,021 received, 3,399,608 sent)
We were incredibly happy to welcome 36 new employees to Breezeway this year! Team members joined us across the organization from sales to client experience, with two leadership positions rounding us out. We continue to work all over the globe with personnel from Washington state to Barcelona, Spain, and everywhere in between. We're thrilled to be assembling and developing a team of action-oriented, high-integrity, curious, caring people to continue delivering meaningful growth for our clients and the business.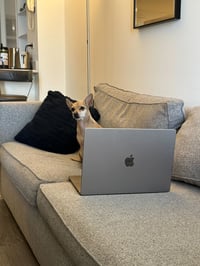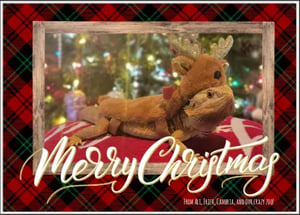 Safety Education Endorsed by VRMA
Breezeway's safety department also had a busy 2022. Our Director of Safety, Justin Ford, worked to launch a new Short-Term Rental Safety Course that has been endorsed by both VRMA and FAVR! Justin has educated over 3,500 vacation rental professionals, emphasizing the importance of safety and preventative maintenance. We are super excited about this exclusive property safety and quality training course, and can't wait to see the positive impact it has on the industry.
2022 was full of networking for Breezeway. Our team attended 41 conferences and events across the globe where we got to interact with the industry, meet our clients, and connect with partners. We were especially honored to receive the award for VRMA Supplier of the Year at the 2022 VRMA International Conference in Las Vegas! We kept the momentum of these events going through our online presence, as we participated in and hosted 26 webinars! We aim to bring our industry learnings to our monthly ELEVATE Webinar Series and annual ELEVATE Summit.
Breezeway's team of experts was featured across multiple media platforms this year. We returned to the Today Show for our third feature, had a spotlight on Good Morning America, and had notable press mentions across The Wall Street Journal, Yahoo Finance, and The Washington Post. We also recorded 9 podcast episodes in 2022 and provided continued support to our favorite podcasts - Thanks for Visiting and Unlocked. Between Jeremy Gall, Koryn Okey, and Justin Ford, Breezeway provided input on a range of topics that can be streamed at any time!
Thank you to every one of our clients and partners.