While 2021 was a year filled with many challenges for hospitality operators, it also brought a lot of exciting changes to the industry. We saw many operators not only overcome these challenges, but exceed guest and owners expectations. Breezeway is excited to be part of the continued growth and professionalization of the hospitality industry.
With the industry, Breezeway has grown and adapted exponentially this year in terms of our product and team, so here is a look to see how far we've come in 2021.
We were incredibly happy to welcome many new employees this year across almost every department at Breezeway, including 1 in Marketing, 2 in Product, 5 in Sales, 6 in Client Experience, and 9 in Engineering. We are now working remotely from all over the U.S., spanning from our HQ in Boston, MA, to Maine, Texas, and all the way to California. These new Breezeway employees also bring with them 12 new pet team members including: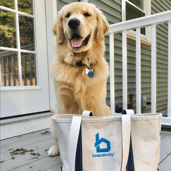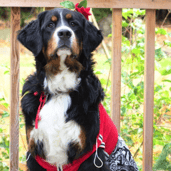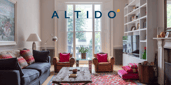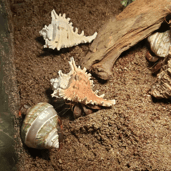 Hundreds of New Features, Updates, and Improvements Launched in 2021
Our growing product and development teams have been tirelessly working to make Breezeway the best it can possibly be for our clients. We aim to work with our customers to make updates, fix bugs, and add new features. You ask, we deliver.
Another factor that continues to make our product better for clients is integrating with the other services in their tech stack.
There was no shortage of work to be done this year, and Breezeway is proud to help cross-functional teams do it all and work in sync!
1.5M Cleans Completed with

Breezeway

in 2021
Shout out to all of the housekeeping professionals, the unsung heroes of the vacation rental industry, who keep our industry running! Breezeway hopes to help make their jobs just a little bit easier.
1.39M Inspections Facilitated with Breezeway in 2021
Property safety and cleanliness has never been more important. That's why we saw a 17.3% increase in the number of inspections performed per property per month from 2019 to 2021 (1.56 to 1.83).
Breezeway's Director of Safety, Justin Ford, has been hard at work educating the industry on vacation rental safety this year! He's educated over 3000 vacation rental professionals on safety through live presentations around the US, verified over 3,000 smoke alarms, and enrolled over 250 people in Breezeway's Safety Program. He even took home the Altos Award for Excellence in Safety & Security!
2.85M Guest Messages Powered in 2021
Breezeway's guest messaging product makes it easy to communicate with guests, that's why it's no surprise to see so many messages created through Breezeway; and with an 89% response rate! Communication is key!
Owner expectations skyrocketed as a result of the pandemic, and managers quickly increased transparency by sending more frequent reports to owners!
After the precautions of 2020, Breezeway could not have been more excited to rejoin the in-person conference scene again in 2021. We were so grateful to reconnect with our wonderful customers and partners in the vacation rental community!
Between Jeremy Gall, Koryn Okey, and Justin Ford, Breezeway was featured in 6 podcast episodes this year. We love to speak with other experts in the industry - make sure to give Unlocked, STR Intel, Get Paid for Your Pad, and all the shows on Hospitality.FM a listen!
We couldn't have done it without our amazing industry peers and client community, and we can't wait for an even brighter 2022!