September 12-18 marked International Housekeeping Week, and Breezeway celebrated by selecting five housekeepers to be the September recipients of our Breezeway's Excellence Awards. This initiative allows members of the vacation rental community to nominate peers who exhibit outstanding work in the industry. Those who are nominated go above and beyond in providing exceptional service for their properties and guests and deliver behind the scenes work that elevates their brand and accelerates their business.
We received more than 150 nominations for this special edition of the Excellence Awards and had the impossible job of narrowing it down to just five winners. From this influx of heartfelt and worthy nominations, it's clear that housekeeping professionals are the unsung heroes of the vacation rental industry, especially through the changes and implications of the pandemic. The behind-the-scenes work of housekeepers is critical to keeping the hospitality industry running, and we are honored to recognize their hard work and dedication. We are thrilled to announce the five winners of our International Housekeeping Week Excellence Awards and share the kind words submitted by their peers.
1) Fatima Taylor, Director of Housekeeping at Park City Lodging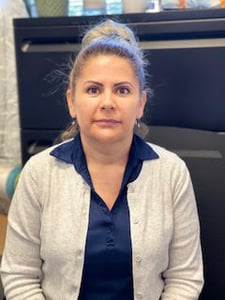 "Fatima is a true leader of her department. She worked as a housekeeper for years before climbing the ranks to become the director. They say the best leaders are those who lead by example, and Fatima is one of the hardest working individuals I have ever encountered. Her work ethic is unparalleled, not to mention her disposition. Even when she is dealing with such a large staff, people calling in sick, last-minute reservations, high maintenance guests, countless hours of overtime - she always has a genuine smile on her face. She spends as much time in the office finishing paperwork and schedules as she does out in the field helping her staff with the nitty gritty (I have been with the company for 10 years and I have never seen a director of housekeeping who is willing to go out, side by side with their employees, and do the dirty work!). Even on her days off she is the communication hub for the department, managing arrivals, departures, cleans, etc.
Her work ethic comes from her pride in the entire company. Beyond just her department, Fatima is always looking for ways to maximize efficiency throughout the whole company. She has elevated Park City Lodging's housekeeping quality of standard and been a true cheerleader for innovation. Fatima runs her department like a business with every decision she makes. When we first signed on with Breezeway, Fatima was one of the first to implement it in her department - and she met with each member of her team to ensure they were comfortable with the technology and could use it to their full advantage.
Fatima does ALL of this with her fair share of hardships in life. She is constantly balancing her kids and grandkids as her husband is being treated for cancer in another state. It would be so easy for her to walk away from her job during this difficult time, but that simply is not in her nature. Fatima treats her employees and co-workers like family and we truly would not be where we are today without her." -Heleena Sideris
2) Beverly Latham, Warehouse Manager at Harris Vacation Rentals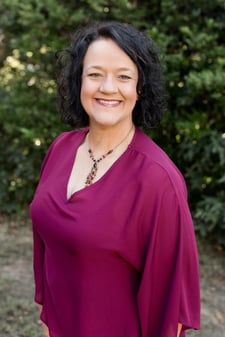 "Beverly is a true gem to our company! Her position started in the guest relations department and then she merged to help our cleaning department. Her position requires her to spin a lot of plates at once. She is a walking encyclopedia, GPS, and wealth of knowledge; if you ask her where an item is located, what time an employee is coming back from lunch, or when the next owner is checking in, she knows the answers to them all! Beverly is a team player and steps up to the plate when no one asked her to, she selflessly puts other needs above her own and makes sure the team has what they need to start and complete their day. Beverly is the type of person who will fill in the gap, whatever that gap requires, she is always looking for ways to make the company better. She is one of the hardest working people I know, and truly deserves to be recognized for all of the radiant joy she brings to our company!" -Sable Marston
3) Alfredo Caraveo and Martha Vargas, husband and wife Housekeeping team at Resort Managers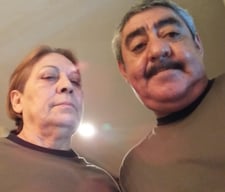 "These two demonstrate pride and professionalism in their industry. They are certified through the Vacation Rental Housekeeping Professionals program. They have been loyal to Resort Managers for over 11 years and truly understand how their role as housekeepers can either make or break a guest's stay and then ultimately affects the Resort Managers brand positively or negatively. They consistently go above and beyond and always with a positive attitude. We are grateful for the years of excellent service and friendship. Thank you for considering this wonderful couple for recognition as true housekeeping professionals." -Lauretta Babich
4) Erika Dovicinova, Property Manager at Lucky Savannah Vacation Rentals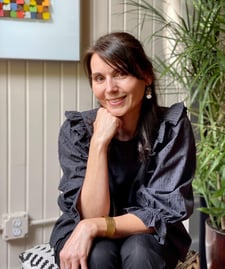 "Erika is the most dedicated employee and demands excellence for each day and every home she cleans. Erika's determination for excellence has been noticed and appreciated by all facets within our company. Our guests, owners, and employees all take notice and compliment each home Erika has cleaned and/or inspected. I think what makes Erika special is her ability to think about the perspective of what each person that checks into our homes will want and expect. She truly embodies a complete standard of excellence in all things she does, and deserves to be recognized for it :)" -April Sanders
5) Elvia Lopez, Housekeeper at Chuckwalla Desert Vacations
"Elvia Lopez is the embodiment of excellence. Elvia's professionalism, hard work and attention to detail is the key ingredient to our success. 5-star reviews are consistent and guests frequently comment on the cleanliness of properties. Elvia leads a team of five employees, manages several properties and is admired by her team. We consider her a 5-star housekeeper." -Christine Nieporte
Want to nominate a peer? Check out Breezeway's Excellence Awards page and stay tuned for new winners every month!