Our Founder and CEO, Jeremy Gall, was featured in HomeAway's 2019 U.S. Vacation Rental Trends Report and corresponding webinar earlier this year. Jeremy shared his thoughts on how property managers should prepare for changes in 2019, and how professionals can best meet the needs of their guests. Below are the top two trends we see for 2019.
Trend#1: Guests expect a perfect hospitality experience and compare vacation rentals to hotels; which places a growing burden on property managers.
This means managers will need to go well beyond "the essentials" to ensure an inviting property filled with décor and amenities. Updating your properties with modern appliances and IoT devices is a good start – things like a Nespresso, mini-bar, Google Home, etc. Effective communication is another key component here – and can include information before the stay (directions, check-in details, parking instructions), during the stay (general check-in, restaurant recommendations), and after the stay (thank you email, feedback survey).
Takeaway #1: Expanded concierge services is the next revenue center and opportunity for managers to build their brand, win repeat guests and attract the best owners.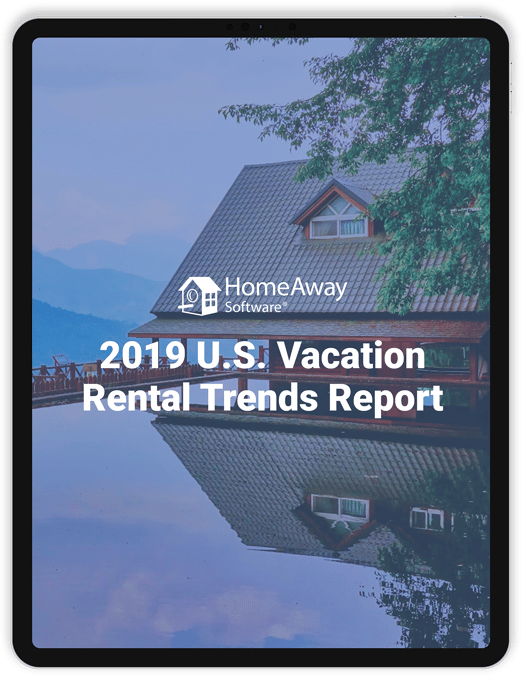 Trend #2: Maintaining high quality properties with brand consistency is the true differentiator between managers
33% of property managers report that keeping up with property operations is their biggest challenge. With rising expectations from guests, this theme translates to an increased amount of work for property managers. It is important for rental managers to utilize appropriate software to help automate their property operations, and to simplify their day-to-day operations whenever possible. Making sure your staff is organized for turn days, inspections, cleans, maintenance, check-ins, and check-outs is paramount, and enables managers to focus on providing the perfect guest experience.
Takeaway #2: Managers who build air-tight property operations will be able to take on more work, and service properties with comfort, character and hotel-like concierge.
What do these trends mean for property managers? An increase to an already heavy workload. Rental managers will need to be working both harder and smarter in order to provide an extremely high level of service. In an already busy industry, meeting growing demands of guests can seem daunting. It is important now, more-so than ever, that property managers are leveraging advanced technology to streamline property operations. Focusing on this operational efficiency will help you provide your guests consistent and memorable experiences.