There's a new elephant in the vacation rental, and its name is safety.
And while many property care professionals don't seem to be talking (yet), Dwell Safe Inc.'s President, Justin Ford, is. That's why Breezeway's Emily Hancock caught up with Justin, to chat about how his experiences in the U.S. Coast Guard, corporate yachts, a local fire department, and On the Water in Maine – Vacation Rental Properties, made him the national expert on vacation rental safety.
Emily: Tell me about your background and how you got into the vacation rental safety business.
Justin: I grew up in a seafaring town and aspired to be a boat captain. I went into the Coast Guard in 1990 and focused on ship navigation and law enforcement. Becoming a subject matter expert on vessel and fire safety was a prerequisite on the ship I served on, so they sent me to U.S. Navy Shipboard Firefighting School to learn the ropes. Vessel safety inspections became second nature to me, and after leaving the Coast Guard in 1994, I put those skills to use as a captain for both the MBNA Corporate Yacht Fleet and later, the M/V Island Transporter, a commercial ferry.
While working as a yacht captain, I also rented out a waterfront home in Maine that I owned, and increasingly became interested in vacation rentals. I jumped into the industry headfirst in 2006 and co-founded On the Water in Maine. The initial goal was to manage 50 homes, but once that was achieved, 100 properties seemed attainable. We continued to add properties and grew what ultimately became the highest grossing vacation rental company in New England.
Emily Hancock: How do you think you were able to find such success in a new industry?
Justin Ford: Looking back, it was really hard. I used to joke with people that we worked 25 hours a day, 8 days a week. That's what it took. We had our phone lines open 24/7. We were the first company in the region to do that, as well as to accept credit cards and online bookings. We were first in so many respects in New England, yet we were just trying to keep up with the rest of the country.
Emily: When you were managing those properties, did you notice a lack of emphasis on safety in the industry? Did you have policies and procedures put in place at On the Water in Maine?
Justin: I was volunteering as a Firefighter for the Rockport Fire Department in my spare time, so I knew the ins and outs of fire safety precautions. But for the first several years of On the Water in Maine, the focus was placed on growing the business.
Things changed when we had a serious incident regarding a guest's safety. Even though we subsequently implemented a safety checklist for all of our properties, I knew that more persuasions and protocols were necessary. When I looked into how other managers in the industry were accounting for safety – I was shocked – because there was absolutely nothing out there as resource for vacation managers. At the same time, the state of Maine was looking to implement laws regarding safety in vacation rentals. I helped form an organization of vacation rental professionals in Maine (VRPOMe, now called the Northeast Vacation Rental Professionals) and we fought the laws by advocating self-regulation. The State backed off when we showed them the detriment imposing laws in existing rental dwellings would have to the vacation rental industry in Maine.
Emily: Was this discovery the impetus for starting your new company, Dwell Safe?
Justin: It was. While some municipalities, counties, and states put forth safety guidelines for vacation rentals in their jurisdiction, the majority of guidelines don't extend beyond fire safety (e.g. mandates on smoke detectors, carbon monoxide detectors, sprinkler systems, and fire extinguishers). I discovered there was a real disconnect in the industry when it comes to safety - there were no processes in place for safety inspections outside of the event of a house fire. Any insurance company that provides coverage for vacation rentals will tell you that the number one claim isn't related to fire, but rather, is the result of falls in homes that aren't up to building code standards.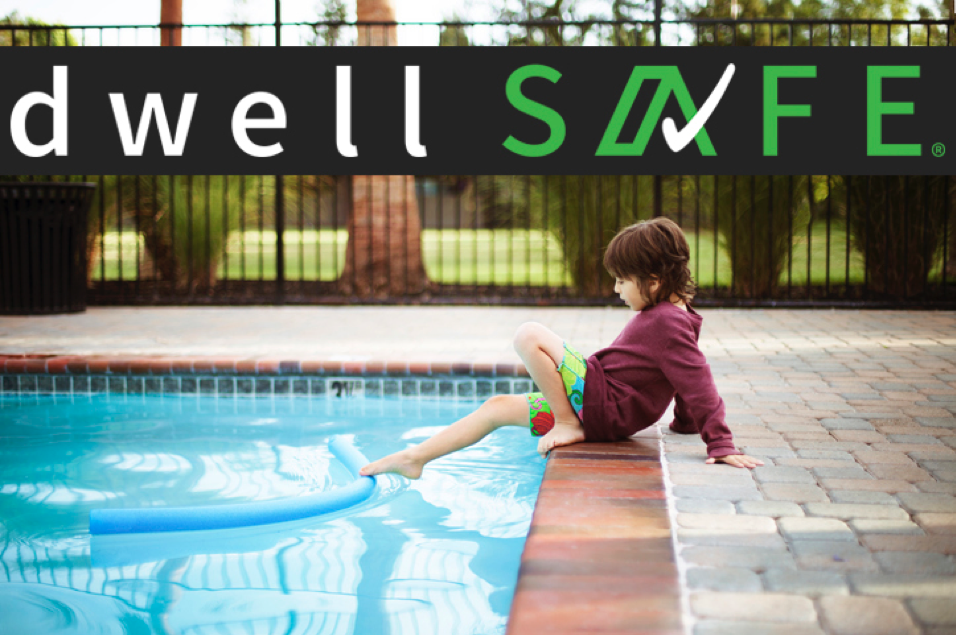 Emily: Is Dwell Safe used by municipalities, homeowners, and property managers?
Justin: Dwell Safe Inc. provides inspection criteria and certifications for municipalities, homeowners, and property managers. Whoever is completing the inspection can walk through the home and easily follow the instructions on the Dwell Safe App. Once complete, we review the inspection remotely and certify that the house is safe. The technology pulls from multiple resources that cover various aspects of home safety and provides a new standard for rental home safety and livability.
Emily: Do guests have access to the Dwell Safe inspection report for their specific rental?
Justin: They do. Guests can look online to see when the house was last inspected, and they can even submit problems at the property with our website at vacasafe.com. It's a great product for consumer awareness. We currently offer two types of inspection certifications, one for life safety and the other for comprehensive injury protection. It's powerful for property managers too, because they can market the fact that their property has passed either of the Dwell Safe safety inspections.
Emily: Do you feel that safety has become a more common concern in the VR industry? Is that something that renters, property managers, and homeowners are paying more attention to?
Justin: Safety is becoming more of a focal point due to increased coverage in the news. Believe it or not, vacation rentals are currently the most dangerous segment of the travel industry. More people have been injured or died in a vacation rental so far this year than they have in a hotel, on a cruise ship or on a commercial airline in the United States. The sad reality is that consumers think their house is safe because they've paid money to rent it. They assume that because hotels are inspected for safety, vacation rentals must be as well. But as it stands, this isn't the case. In fact, less than 1% of U.S. vacation rentals are currently inspected for safety on an annual basis. That's why the homeowner, the property manager, or the rental agency have to take responsibility.
Conclusion
As the vacation rental industry continues to evolve, so should the awareness, programs and technologies that surround ensuring rental safety. In fact, Dwell Safe Inc. just might be the catalyst our industry needs to start taking in-stay guest safety more seriously.
Learn more about Dwell Safe's certification process here, or drop us a line with questions.