As Q2 comes to a close, we want to spotlight the latest updates to the Breezeway platform and mobile app. From time-saving functionalities to elevated guest experiences, we're thrilled to share the strides we've made to improve our product over the last three months.
Let's dive in!
Introducing Repeating Workflows 🔁
Effortlessly create repeating tasks across multiple properties, without the need for an end date. With our new schedule days ahead setting, you have control over when repeating tasks appear on the property schedule. Enjoy a simplified and flexible task management system and schedule repeating tasks at multiple properties with the click of a button.
Boost your efficiency with suggested replies 💬 Breezeway messaging subscribers can generate replies using our intelligent Assist AI. Get suggested replies based on incoming messaging and send them as-is or customized before hitting send. Say goodbye to composing replies from scratch and hello to effortless messaging!
Enhanced categorization 📚 Now teams using Breezeway will have the flexibility to categorize work within departments using Subdepartments. Users can create subsets of departments, bringing more structure to data and better cost analysis. Enjoy the benefits of property categorizations and gain valuable insights with this new feature.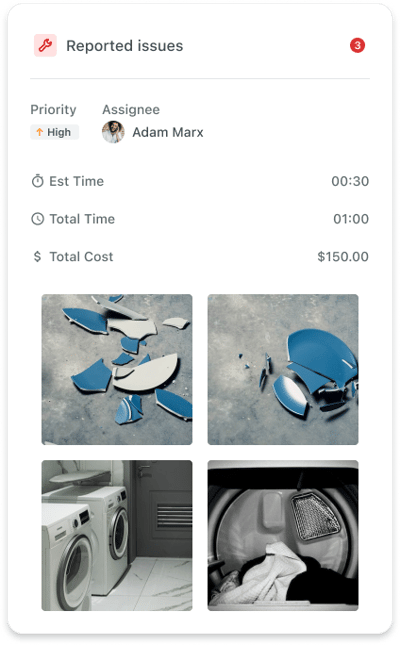 More visibility from the Mobile App 📱Property status is now available in the ops app. Administrators and supervisors using the mobile app will have real-time access to property status information displayed in the dashboard area and task details. Stay on top of progress with timely updates!
Our welcome book keeps improving 🏠 Breezeway Guide users can now enable guests to report issues directly from their welcome book. A dedicated reported issues table also provides a centralized hub for managing and resolving reported issues. Experience enhanced property management with these powerful updates.
Supercharge your automated workflows 🔌 Breezeway users can now create tasks with a scheduled date in the past! This feature allows more flexibility for representing completed work on a specific day but not previously recorded. Additionally, users with teams in different time zones will no longer have issues creating tasks for their team members.
More convenient reservation views ⛰️ Breezeway now supports the property-level reservations display from integrations and iCals. You can view reservations from multiple sources on the property schedule, producing a clear overview of your calendar availability. Whether you use Airbnb or iCals from other channels like VRBO and booking.com, Breezeway ensures a unified and streamlined reservation management experience.
Partner Integration Updates 🎯
Self-service onboarding 📲 StayNTouch clients can connect their account to Breezeway right from their dashboard.

PMS guest access code 🔑 Clients utilizing Direct and Guesty can now send their access code straight to Breezeway if they generate the code in their PMS. This feature is also available for Streamline clients with an active PointCentral integration.
Task export status filter ⬇️ Breezeway users who leverage export to partner with one of our two-way integrations can filter their tasks by the export status (pending, pushed, not pushed).
Breezeway is proud to be part of the continued growth and elevated operations in the hospitality industry.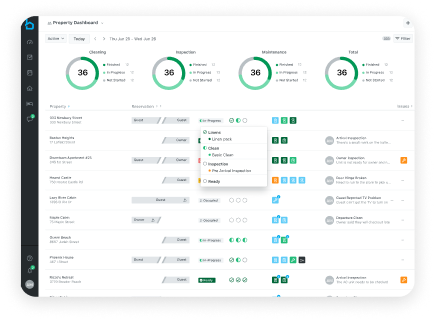 Have feedback for our team? Clients can share feedback right from our platform. Reach out to your account manager with any questions.

Ready to elevate your operations? Book a demo.

When automated correctly, scheduling work to field teams has a powerful ripple effect throughout your business, saving hours of manual work and vastly reducing guest issues at check-in. More than that, though, scheduling automation helps hospitality providers showcase the professional care they take towards preparing and facilitating amazing guest stays.