Innovation at Breezeway starts with our clients' needs and is driven by client insights. Over the past few months, our Product and Engineering teams have been busy working on new features and enhancements to help you save time and provide an exceptional guest experience.
Here's all the exciting things we've been working on in the first quarter of 2023!
Drag and Drop Property Schedule 📅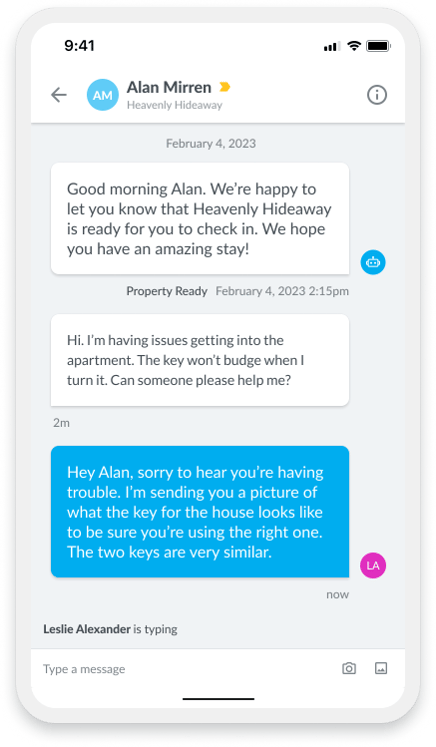 The new version of the property schedule is here! This enhanced version delivers the highly anticipated drag and drop, making it easier to change the dates on tasks. We also added infinite loading, fixed property name columns, and a new collapsed view for faster load times. Make your schedule easier to view and edit with this new feature by toggling the "try the new look" button in your dashboard.
Quickbooks Integration 🏦 Quickbooks Push Tasks to Bills allows clients to connect Breezeway to Quickbooks, and easily push their tasks and itemized costs into a Quickbooks Bill. This will allow you to easily pay vendors and create invoices using line items from the Bill. Contact your Breezeway Account Manager for more information.
Messaging Inbox Improvements 💬 We updated the messaging inbox experience on desktop to make searching for conversations easier. Now users can search by phone number for existing contacts and Reservation IDs. This ensures faster inbox conversation load times. Our Messaging App got better too! Now you can create a new conversation to send to one or multiple phone numbers from the mobile app.
Consolidated Property Profile 🏠 We consolidated three pages into one! Your profile page will now contain everything in your about, access, and details pages for a more consolidated view. Additionally, users can use the rich text editor to organize text fields better, edit property coordinates, edit contacts, and drag and drop photos.
Add Attachments to Tasks 📎 Users can now add attachments, like images and pdfs, to tasks. Admins and supervisors can also view/add/delete attachments for existing & new tasks. Supported file types include general files (like . JPEG), Adobe Files (. PDF), and Microsoft files (like . XLSX).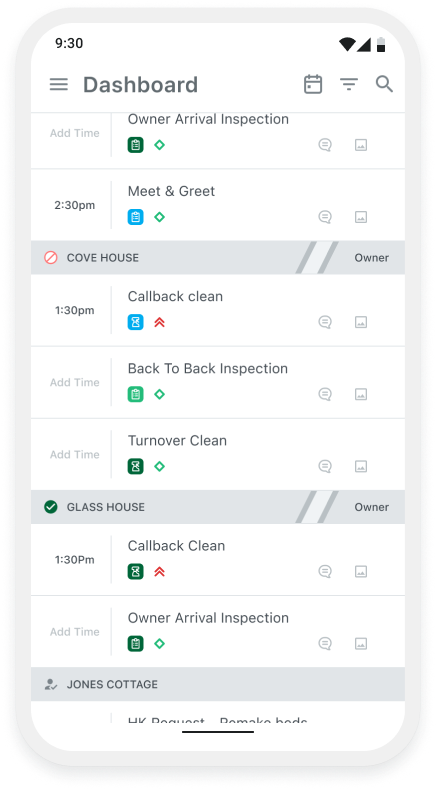 Task tags for Admins and Supervisors 🏷️ The Breezeway operations platform will now display, add, update, and filter by task tags in the mobile app. These tags will better support admins and supervisors in the field for increased visibility, accountability, and operational efficiency. Additionally, users will be able to view attachments for existing tasks & add/remove their attachments from existing tasks and reported issues.
Tasks in the Past ⏪ Breezeway users can now create tasks with a scheduled date in the past! This feature allows more flexibility for representing work that was completed on a specific day, but not previously recorded. Additionally, users with teams in different time zones should not have issues creating tasks for their team members.
Introducing Breezeway Guide 📲 Guide is a mobile-first Welcome Book designed to delight and support guests throughout their entire stay. With Guide, guests get the info they need at exactly the right time via authenticated URL. Guide integrates seamlessly with our messaging and operations tools! You can learn more about our Welcome Book here.
Partner Integration Updates 🎯
Push Task Photos to Partner

Photos associated with a Breezeway task will now be exported to the Pics/Attachments tab on Streamline work orders.

Reservation Add-ons

The ability to pull Reservation Add-ons has been added for all Guesty, elina, Apaleo, and Escapia customers.

Push Property Status

Opt-in to push the status of your property to your PMS is now available for Mews, and Barefoot customers.

Export Labor Time

We are now exporting the task total time to the labor cost section of work orders for Streamline clients.



Breezeway is proud to be part of the continued growth and elevated operations in the hospitality industry.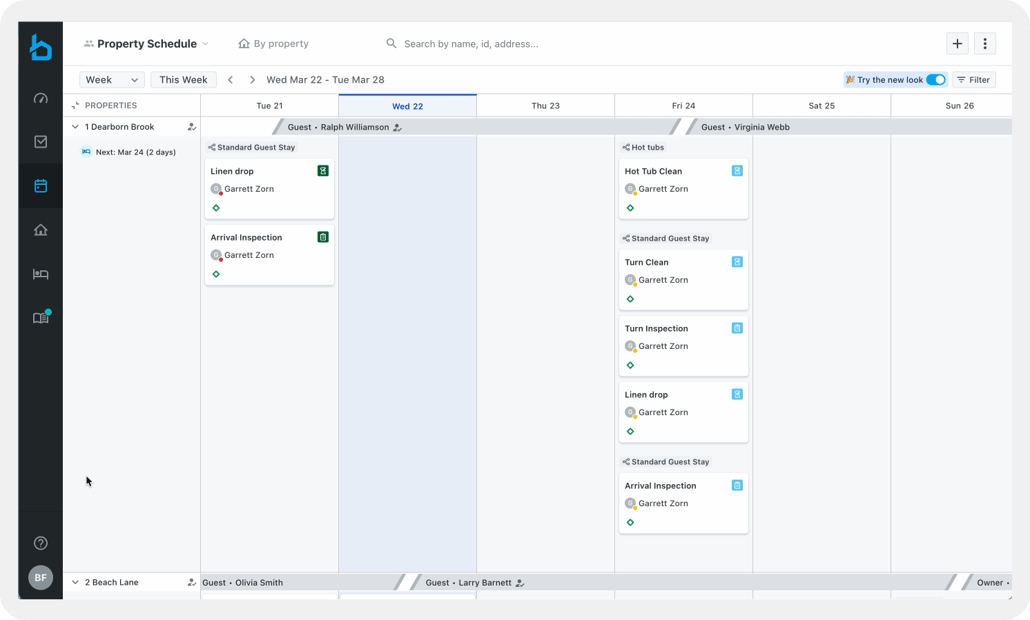 Have feedback for our team? Clients can share feedback right from our platform. Reach out to your account manager with any questions.

Ready to elevate your operations? Book a demo.

When automated correctly, scheduling work to field teams has a powerful ripple effect throughout your business, saving hours of manual work and vastly reducing guest issues at check-in. More than that, though, scheduling automation helps hospitality providers showcase the professional care they take towards preparing and facilitating amazing guest stays.