As a self-proclaimed veteran in the vacation rental industry (11 years and running), I've been to my fair share of VR conferences. But three years ago, I had the opportunity of attending a new one (for me!) in the Pacific Northwest. It was here, in Leavenworth, Washington, that the group formally known as VRMAWA announced the launch of the Northwest Vacation Rental Professionals (NWVRP). Comprised of managers in Washington, Oregon, California, Idaho, and British Columbia, NWVRP's mission is to advance the awareness of short-term rentals across the Northwest.
NWVRP tends to hold its events at resorts; which allows attendees to spend quality time networking from breakfast to dinner, and everywhere in between. This year's event was no different, and was held at a resort community in Sunriver, OR, located about 3.5 hours from Portland (over Mt. Hood and into the high desert).
The event kicked off with a dinner and welcome keynote from Leslie Preston, Founder of New Zealand-based Bachcare Holiday Homes. Leslie detailed how Bachcare has thrived independently of OTAs, and how the organization's commitment to its core values - which are rooted in the guest experience and reflected by its tagline: 'Find your Happy Place' - has helped weather the challenges of scaling the business as the industry evolves.
Wednesday's keynote was equally as valuable, and saw VRMIntel's Amy Hinote expand on the theme of industry evolution and guest experiences. Furthermore, Amy advised managers not to get caught up in every industry headline (of which there are many), but to instead double-down on doing what makes their business and market unique to travelers.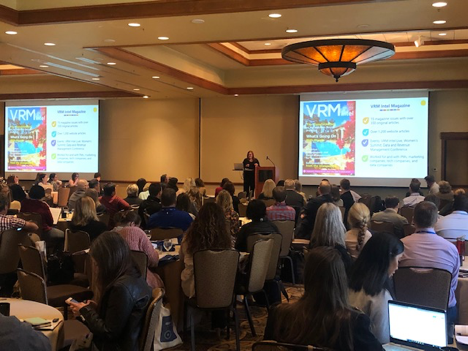 Amy Hinote addresses the crowd at NWVRP 2019
Later that afternoon, I had the opportunity to present with Misty Oliver from Beach House Rentals. Our session 'Exceeding the Expectations of your Guests, Owners and your Team' touched on high-level industry insights and on-the-ground tactical advice. We encouraged managers to take a hard look at how they run their business - with regards to both internal communication and the quality and service they deliver to guests - and discussed how minor improvements can result in tangible business results.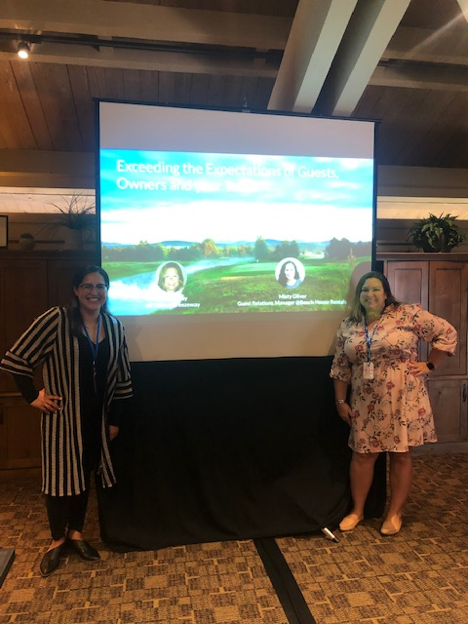 Breezeway's Koryn Okey and Beach House Rental's Misty Oliver
Not only does NWVRP foster a networking environment through intimate sessions and meals, it also enables attendees to mingle around a fire-pit with s'mores and a cocktail (or two).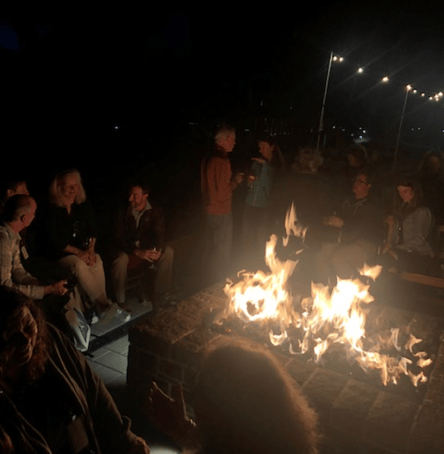 Conference attendees enjoying networking and s'mores
P.S. If you've never substituted Hershey's chocolate with a Reese's cup on a s'more, you're missing out! Give it a whirl…go on, you can thank me later!