As vacation rental managers continue to navigate the impact of COVID-19 on their business, building trust with prospective guests when travel resumes is top of mind. Many expect hyper-vigilance from guests regarding the cleanliness and safety of the property they're staying in, making proactive steps to mitigate these concerns all the more important. We sat down with Paul Hanak, Director of Digital Marketing at InterCoastal Net Designs and asked him to share best practices for marketing vacation rental properties amidst COVID-19.
When travel resumes, guests will have heightened sensitivity to cleanliness and safety. How can managers adjust their website copy to attract guests who may be wary of travel?
It's imperative for managers to make adjustments to their property listings. While some professionals feel they shouldn't draw attention to COVID-19, it's an unavoidable topic and needs to be addressed. Managers shouldn't shy away from being completely transparent with information regarding the cleanliness of their rentals. We recommend building a dedicated page for COVID-19, which includes cleaning procedures, cancellation policies, and information about local travel conditions. We also recommend adding a 'Last Updated' date at the top of the page so potential guests know the information is current.
How sensitive should managers be when addressing COVID-19 through landing pages, emails and social copy? Do you discourage them from using words that invoke fear and concern?
Being overly sensitive leads to omitting important items that should be communicated to the guest. COVID-19 is world-wide issue. Not addressing the situation may lead potential guests to believe that you haven't implemented precautionary measures. That said, you should keep your language concise and not overly salesy. We've seen several companies receive backlash from social media followers for posting messages that are overly joyful. While it's difficult to do, striking a balance between transparency and positivity goes a long way.
How can managers best market the additional steps they're taking when preparing properties? Do these add to the listed amenities on the property listing?
The best way to market the steps you're taking is through a dedicated COVID-19 landing page. Managers who skip this best practice and try to communicate information via a popup likely won't be able to address everything. It's best practice to link to your dedicated COVID-19 page throughout your website, and even include a main navigation item so guests care easily access the COVID-19 page. We also recommend having the link open in a new window, as not to affect booking conversions.

Adjusting the property listings is another great way to increase transparency with guests. In fact, we've even seen some managers install and update a 'Last Cleaned Data and Time' for each rental.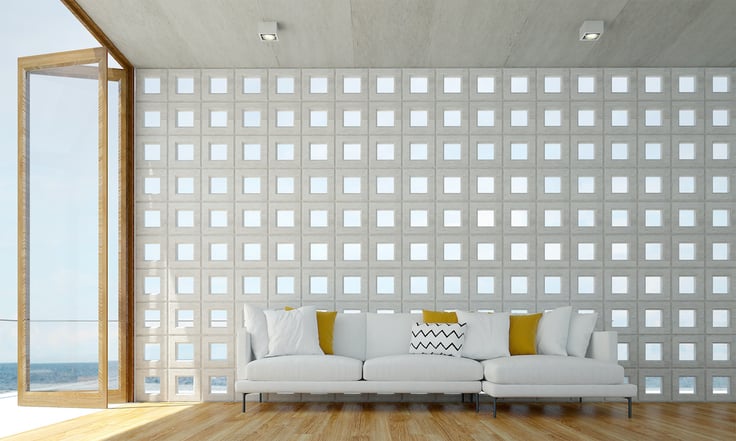 For managers that have owner portals on their websites, how can professionals instill more trust in their clients?
As bookings slump, many owners are likely concerned about generating rental income. Ensuring their units are thoroughly cleaned helps this cause, and highlighting this activity will help put their mind at ease and reassure them you are on top of the situation. Managers can call each owner to share their approach and encourage them to share thoughts and feedback.
While the industry has seen a substantial decrease in vacation rental bookings, has website traffic been equally affected?
Bookings and traffic have been highly correlated. Lower search volume is partly due to that fact that many managers have been scaling back on paid social media and Google ads. The lowest slump we saw was during the last two weeks of March and the beginning of April. While it varies be market, many of our clients have started seeing an increase in traffic and bookings (a light at the end of the tunnel as restrictions continue to lift).
Given refund policies of many OTAs, do you anticipate managers will consider more direct reservations, lowering reliance on OTAs?
There's been a lot of outrage from managers on how OTAs have handled refunds these last few months. While we feel its best practice for management companies to remain as independent as possible (so managers can control their own reservations and cancelations), putting all of your eggs in one basket rarely works out, so we understand that OTAs are a necessity for increased marketing reach.
Inter Coastal Net Designs (ICDN) is an award-winning web development and digital marketing team that specializes in vacation rentals and real estate companies. Since 1999, ICND has been offering a wide array of web related services, including web design, development, business automation tools, and full-service digital marketing.