With many individuals working from home and having flexibility to spend extended periods of time away from their primary residence, the "medium-term" rental market has seen accelerated growth and demand. We sat down with Kopa, the leading marketplace for furnished apartments, to learn how renters and property managers are currently navigating medium-term rental agreements.
We know Kopa creates communities by helping renters find their next apartments and housemates, but could you start off by explaining the differences between short, medium, and long-term rentals?
The main difference is in the length of stay, as you can probably guess. Short-term rentals are stays less than 30 days. These are often called "vacation rentals" since many of the guests are vacationers, not renters. These rental properties are always furnished to allow guests to quickly check-in and check-out, just like a hotel. Mid-term rentals are stays lasting between 1-12 months. They're also known as "medium-term rentals" or "extended stays." This is what Kopa specializes in. Like short-term rentals, mid-term is more temporary and removes the fear of a long-term commitment. Long-term leases or rentals are characterized as stays lasting longer than 1 year. After the lease term is complete, long-term rentals can switch to month-to-month leases. Renters almost always sign a lease agreement or rental agreement when they stay in a long-term rental property.
How do the types of mid-term properties compare to other lengths of stay? How should property managers organize their operations to best host medium-term rentals?
Properties can always be listed for a combination of short, mid, and long-term stays, but some properties are better equipped for a category based on their location, property size, number of bedrooms and beds, and furnishings or amenities. Right now, the most successful mid-term rental units are located in or around urban areas, have 1-3 bedrooms with only one bed per room, and are furnished. Since most of the mid-term renters are moving around for work or education opportunities, they're often looking for rental properties close to office buildings, universities, and/or hospitals. And since they're often moving by themselves or with a partner or friend, they often look for smaller spaces, compared to 8+ bed rental units you'll see in some vacation rentals. Mid-term renters, like short-term renters, are almost always looking for entirely furnished spaces because moving furniture or buying pots and pans for just a few weeks or months is a hassle. One of the major benefits of mid-term rentals is that they don't face the regulations that affect short-term rentals, including registration with local government, are taxed similarly to hotels, and are banned in some cities including New York.
How does the time and rental income compare to each of the types?
In general, the shorter the stay, the higher the nightly rate and also the greater time spent managing the rental property and its renters. Short-term stays have the highest nightly rate to account for vacant nights, mid-term stays are usually priced about 20% lower than nightly, and long-term stays are about 20% lower in price than mid-term stays. The short-term rentals have the highest nightly rates because of turnovers and vacancies. Turnover, meaning cleaning and preparing the property for the next guest, costs hosts time and money, if they hire people to help. If hosts have three 1-night stays in a week, they have 3 turnovers at ~2 hours of clean and prep time per turnover. You compare this with one 8-hour session every 3-6 months for mid-term or every year or several for long-term leases. Short-term rentals are tough. I imagine that's why a lot of short-term hosts turn to services like Breezeway, they really need the help to manage all their operations. Short-term stays are generally paid for in total upfront, whereas mid-term and long-term rentals are almost always paid in monthly rent. Mid and long-term leases usually require an upfront payment of first month's rent, last month's rent, and/or a security deposit.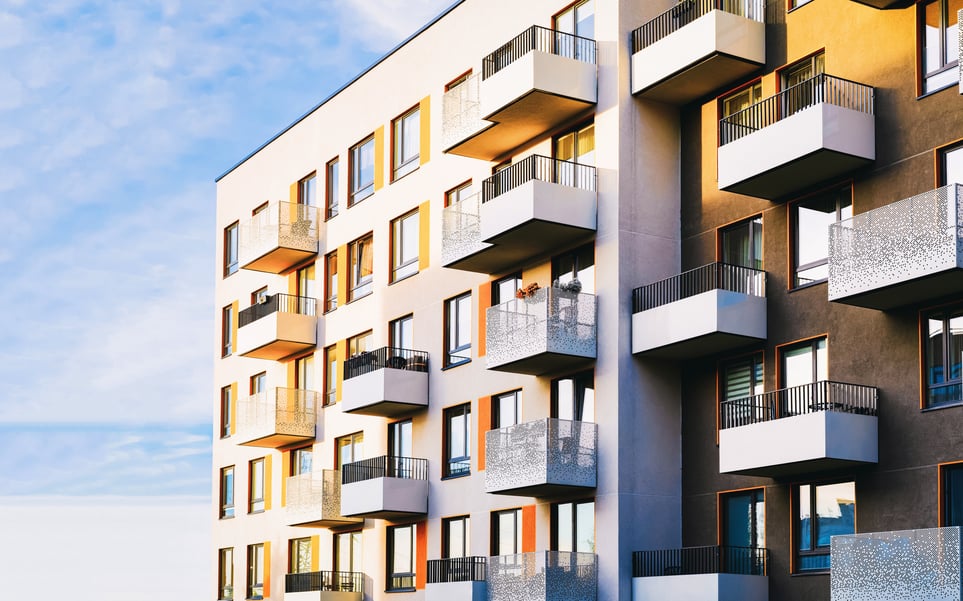 Medium-term rentals seems like a budding market as traveler expectations and personas have changed. Has the medium-term market picked up speed, and if so, where do you see it going?
Medium-term rentals have been around for about 30 years, but they existed as "corporate housing" with the renter being an employee of a company who paid the rent. Over the past 10 years, we're seeing a shift to more individuals who want to pay for this type of housing themselves. This shift has come with the change in consumer expectations — with services like Lyft, Instacart, and One Medical, today's consumers are being trained to have flexible and instantaneous purchases. Finding a new apartment isn't any different, but real estate has been an area untouched by technology. They want to make rent payments online, not try to find a check. The world is becoming more mobile year after year. People don't want to sign year-long leases anymore. They don't want to be tied down anywhere, they want to try neighborhoods and have an out. We're already seeing Europe's mid-term rental market growing significantly during the past decade. As flexible leases become the norm in the United States, we expect to see an explosion of mid-term stays.
How have length of stay and traveler interactions with physical space changed since COVID-19?
Vacation rental bookings initially slipped from COVID-19 travel bans, but now people are moving — they're relocating, getting out of cities. They're looking for single-family homes because living in a high-rise apartment building with elevators and many surfaces isn't ideal. Similarly, we've seen a drop in renters wanting to live in co-living places due to the higher quantity of housemates in one space.
What types of renters do medium-term rentals attract?
Mid-term leases are perfect for people who want to live in an area for a while but want a shorter lease than the typical year-long lease. Mid-term renters are often corporate travelers, college students, interns, digital nomads, relocating families or individuals, and traveling professionals like travel nurses. These people know they'll be in an area for a specific amount of time — usually 3-6 months, and they don't want to commit to a 12-month lease and have to find people to sublet it. Like short-term rentals, mid-term rentals typically include everything the renter would need to stay if they only brought their suitcase, so amenities like furniture, bedding, bath towels, pots and pans, cutlery, and all the other household items are needed.
Can you expand further on Kopa's platform and what you aim to do for those looking for longer-term accommodation?
Kopa is the medium-term marketplace that connects renters with furnished apartments and housemates. We started Kopa because every time we rented — over 52 times between my co-founders and me — was a flexible, time-consuming, exhausting process, especially when we were moving far away and couldn't see the rental units in person and didn't know anyone to live with in the new city. Through Kopa, hosts add their listings, communicate with prospective tenants, accept or decline renters, and receive all their payments, including security deposits and monthly rent. We support any stay 1 month or longer and currently see an average 3-6 month stay. Our mission is to inspire people to get out of their comfort zones, to form lasting relationships, and to live fuller lives. Feeling "at home" is really difficult when you move to a new place and the people around you are moving constantly. We acknowledge that people move for all different lengths of stay, and we are looking forward to building better experiences for long-term stays in the future.
For more information regarding Breezeway's partners, visit our Integrations Page.