A few weeks ago Breezeway's Justin Ford appeared one of the most popular podcasts in the vacation rental industry - Sarah and T, the professional Vacation Rental Manager's podcast. Justin talked shop with Tim Cafferty (OuterBanks Blue and Sandbrige Blue) and Sarah Bradford (Winter Park Lodging Company and Steamboat Lodging Company), and shared his global knowledge on vacation rental safety. Wondering what you can do to increase the safety of your properties? Check out their conversation below!
Tim Cafferty: Anybody who's been to a VRMA conference has likely heard one of Justin's safety talks. He's one of our industry's safety experts and has been involved in safety in some capacity, dating back to his days in the Coast Guard.
Justin Ford: I served for four years in the Coast Guard doing vessel safety inspections followed by 15 years as a firefighter. It's a unique timeline from the coast guard to firefighting and then property management, which have all led to my position now as a vacation rental safety expert.
Sarah Bradford: When we were working on our predictions for 2020, safety was one of Tim's hot trends. If you had one safety-related topic to educate listeners on, what would it be?
Justin: My topic would be trips and falls, because it's the number one cause of accidents in vacation rentals (something like 83% of all accidents are related to trips and falls, and for the most part they're preventable). I was in Nashville recently looking through some vacation rentals, and I saw a lot of curled edges on carpets. Paying attention to these small details, along with handrails and solar lights for outdoor walkways are incredibly important.
Tim: Here's my dilemma with safety. We have to maintain cohesive working relationships with our homeowners, because in the end it's their property. How do you make your concerns real to the homeowner who says, "that will never happen at my property?"
Justin: That's absolutely one of the biggest challenges that managers have. We can talk about some of the scary things that have happened related to safety, but that just pushes homeowners away. Creating stress for them isn't going to help improve the situation. It's part of a manager's job to educate them. Point out the home down the street that's promoting safety features and getting more bookings because of it. In fact, homes that are decked out with safety features receive more bookings than those that aren't.
Sarah: That's intriguing. I've never thought about how safety could generate more bookings. What's an example of a safety feature that managers can include on the property listing that make people more inclined to book?
Justin: At a VRMA conference this past year I was speaking with a property manager from Orlando who had recently overhauled the marketing photos of their properties. Bookings started to decline, and the manager couldn't figure out why. About four or five days later, a prospective guest called and said, "I'm looking on your site, and I can' find any fenced in pools at your properties." It turned out that all of their properties with pools have fences, but they were photoshopped out of photos because they didn't look attractive. The manager put the old photos back up, and bookings came right back up.
Sarah: We don't have many pools here in Colorado. How about another safety feature that we could advertise?
Justin: Low hanging fruit are things like fire extinguishers and CO detectors. There's a lot of chatter about carbon monoxide these days - confirming those basic safety features could make all the difference to potential guests.
Tim: Recently Anna Faris (an actress) was in Lake Tahoe around Thanksgiving with her family and found herself in a scary situation with malfunctioning CO detectors. Can you dig in a little more about the importance of CO detectors?
Justin: Carbon monoxide is scary because you can't smell it or see it…it's just there. It's the same weight as air. It doesn't rise or fall. Because of these characteristics, professional managers need to ensure detectors are in place and functional. I'm a big proponent of the digital readout detectors that show the parts per million of carbon monoxide that guests may be exposed to (which is a limitation of the generic detectors).
Sarah: Let's talk about the team approach. How can they ensure that each property they leave is completely guest-safe?
Justin: My biggest recommendation is to appoint a safety manager, no matter how big or small the agency is. Whether it's your head reservationist, or your head housekeeper, somebody needs to take on that role and fully own it by keeping the rest of the team informed. An important role for a safety manager in a vacation rental agency is to periodically browse the U.S. Consumer Product Safety Commission website to determine if any items appear in the properties you manage.
Sarah: I think having a safety manager is one of the best things we've done because they help keep both the properties and employees safe.
Tim: How about the idea of structural safety: railings, stairs, decks etc. I don't feel that I have someone qualified to make a judgment about construction issues. Do you have any suggestions on how to communicate that to my owners?
Justin: My dream for the vacation rental industry is for every property to undergo full home inspections (completed by a licensed inspector) every five years. The difference between a home inspection and safety inspection is that a home inspection includes things like roof shingles, plumbing, and electrical. On the Outer Banks there are a lot of decks exposed to heavy salt air. Sarah, in your market, hot tubs are often placed up on decks and should be structurally inspected every five years.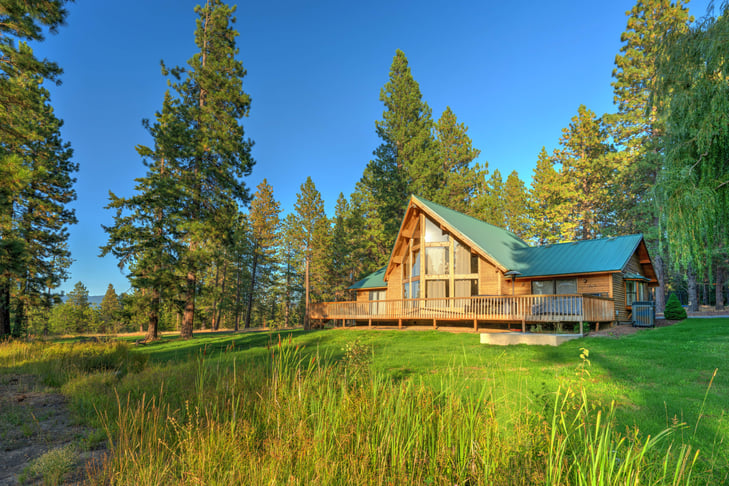 Sarah: Speaking of hot tubs, do you have any safety tips there? How can you avoid catastrophe with hot tubs?
Justin: It's so important that hot tub covers are secured. I used to advocate for locking them, but now realize that's too difficult to maintain. For hot tubs located on decks in mountain rentals of Tennessee and North Carolina, there's a new trend to add fences around the perimeter.
Tim: We want your expert opinion - is it a good or bad idea for property owners to offer baby equipment as an additional service?
Justin: Bad idea, because cribs and highchairs are commonly recalled. You can find outside providers for baby gear, leave it to professionals to handle those details.
Tim: What about bikes?
Justin: Bikes are a tough one. If you're going to offer them to guests then you'll want to provide helmets and thoroughly inspect the equipment before each rental.
Sarah: I have one more! Bunk beds?
Justin: Ah, bunk beds. I know of two insurance companies now that require signed waivers for bunk bed use in vacation rentals. Bunk beds are fine as long as they:
Have top rails in place on both sides of the bed (even on the wall side)
Ladders are affixed
Kids must be at least six to use them
Tim: What about signage for the property?
Justin: Signage is extremely important. The more instruction you can provide for the guests, the better, especially as it pertains to logistics and location (in case there is an emergency). I'm a big advocate of putting the full address on the fridge, or on the wall in a central location where it's convenient for guests to see.
Sarah: That's really great advice. When guests call us to make a simple request, the first thing we do is ask what property they're located at. Most of the time they're not even sure what street they're on.
Sarah: All right Justin, my last question for you. Besides safety, what do you find to be the most interesting part of vacation rentals?
Justin: I love that vacation rentals allow guests to live like a local. You can go off the beaten path and get to know people in the community.
Want to get serious about vacation rental safety? We've come up with a simple way to self-inspect your properties to ensure quality and safety.