The vacation rental market in 2019 is very crowded, no surprise there. Travelers are inundated with accommodation options, and the new normal of hospitality is consistently providing five-star experiences. According to Tim Cafferty, President of Outer Banks Blue and Sandbridge Blue Realty Services, "It's simply no longer acceptable not to have the house in top condition with trendy décor and maintenance services on call virtually at all times." We know, we know – this is easier said than done.
In this blog post, we're going to give you the tools to establish and implement brand standards at your short-term rental properties. Before we get into the nitty gritty details, though, you may be wondering, what is so important about brand standards?
Why: Brand standards are a staple of all hospitality providers. By increasing standards internally with field staff, you're creating a trickle-down effect for a higher-level of guest service, and teeing your business up for repeat bookings. Clear brand guidelines give your guests, field staff and homeowners an understanding of the level of quality and consistency they can expect, helping to facilitate brand recognition and keep guests coming back year after year.
Who: There is an industry wide misconception that only large companies with hundreds of properties need to focus on brand building. Smaller companies tend to lean on OTA's and referral-based business, rather than having their own booking site with a logo and branded images. The fact of the matter is, it's never too early to start building a brand. Whether you manage 5 or 5,000 properties, brand recognition should be a primary goal. It may not be necessary to make a 384-page document dedicated to brand standards like Hilton, however, small companies can see a large impact on their business from brand recognition.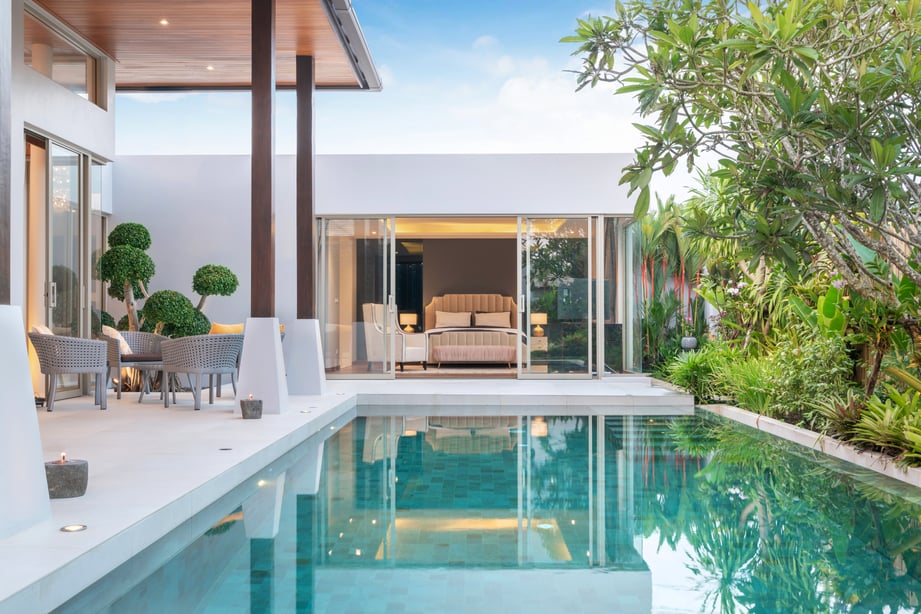 What: So, what exactly contributes to your brand? After a guest stays at one of your properties, think about what they're taking away from their stay. Was it the way the towels were folded in the bathroom, the welcome note and bottle of wine waiting for them when they arrived, or the overall cleanliness of the home? All of these examples leave a lasting impression on your guests, contribute to your overall brand, and become a part of – you guessed it – your brand standards. Essentially, you are creating a personality for your company and letting guests know the level of service they can expect when staying at one of your properties.
Need some suggestions on what you can implement to provide a better branded experience? Here's a (non-exhaustive) list:
Branded website (crisp property images, logo, seamless booking process)
Concierge services (facilitating activities, grocery delivery, transportation)
Prescriptive property care checklists (for cleans and inspections)
Small gifts for guests upon arrival
Guest communication (pre-arrival, in-stay, post-stay)
When: As we mentioned before, average service doesn't cut it these days. Travelers expect a seamless experience from start to finish. Your brand should be prevalent each step of the way, from booking to pre-arrival, in-stay, and post stay.
Main Takeaways:
Brand standards are key for any hospitality provider. They lay the groundwork for the type of service property managers and field staff need to provide, as well as the level of service guests and homeowners can anticipate.
No company is ever too small for branding. If you don't currently have your own listing website, make one. Create a logo and make sure your property listings are consistent. All of these details help travelers to recognize your brand and make it easier to re-book with you in the future.
Brand standards really amount to an accumulation of small details. To determine your specific standards, you need to figure out what is important to you and your guests and begin implementing them.
Guests should be aware of your brand from the moment they view your property listing, through the entirety of their stay. This helps to ensure brand recognition, and will contribute to their overall experience.