We caught up with UnderTheDoormat to learn more about their Homes for NHS initiative that was launched earlier this spring. They recognized an opportunity to provide free housing for health care workers during the pandemic, with short-term rentals sitting empty across London. Read on to learn more about Homes for NHS, and how UnderTheDoormat made it all possible.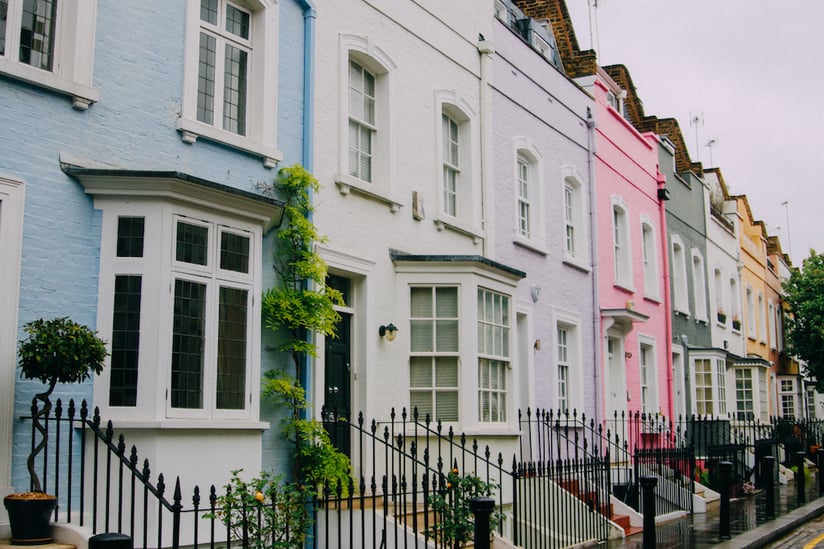 What inspired the UnderTheDoormat team to provide housing to National Health Service workers in London?
The pandemic put both NHS workers and their respective families at risk each day they went to work. We saw many instances where NHS workers were staying in temporary accommodations that they were funding out of pocket. Given the sacrifice they were making and the importance of their work, this didn't seem fair to us. We knew we had homes across London that were vacant, and we took advantage of this and launched the Homes for NHS program.
How did you determine who qualified for NHS housing?
Our approach was to ensure that anyone working directly with COVID-19 patients had somewhere comfortable and safe to go home to. This meant that anyone who worked within the NHS qualified for the program, including surgeons, nurses and porters. We also had some cases where staff wanted to relocate so they could avoid using public transportation and exposing members of the public.
What was the average length of a stay for NHS workers?
Most guests tended to stay on average for 6 weeks, much longer than a normal short let of around 1 week. Due to the length of lockdown this adjustment was necessary.
How did you position and communicate details of this program to your property owners? Did they support the initiative?
We simply explained our vision and the mechanics of the program to our homeowners. Our property owners were well aware of the burden the global pandemic has placed on healthcare workers, and the risk these NHS workers take each day. Asking them was an easy proposition, and they wanted to help in any way they could, especially given many homes were empty due to travel restrictions.
Can you tell us more about your partnership with LaundryHeap, and how you provided a full range of services to healthcare workers?
We were already providing our customers with a cleaned linen service before the pandemic, and this wasn't going to change for the key workers. In fact, we feel the importance of this service has increased given the industry's increased attention to cleanliness. After extremely long and tiring days for the NHS staff, we wanted to make sure each worker had a pristine and comfortable bed with fresh and soft linens. With the extreme kindness and generosity from LaundryHeap these were all provided at cost to us.
What was the feedback from other agencies and how did you engage them to participate?
Seeing so many businesses work together was an incredibly rewarding aspect of this initiative. The enthusiasm and generosity of vendors and homeowners was wonderful, and they were thrilled to get involved with Homes for NHS as soon as they heard about it. In total we had 30 partners working together to provide £20m worth of accommodations.
What were the biggest challenges you faced in pivoting your business and how did you tackle them?
The biggest challenge was preparing the new properties while the rest of the country was shut down. Normally, we'd visit and photograph the property and create a blueprint in person, but we weren't able to do this in following government guidance. We had to adjust to an entirely online process which was difficult to manage (this included cutting keys for each property and sending them off to our guest relations team. The entire UnderTheDoormat team worked so hard to ensure everything ran smoothly.
Are there powerful stories from the project that you can share?
We received amazing feedback from both homeowners and guests, and we're extremely proud that the program helped so many people. Here are some illustrative quotes:
"After seeing the request from UnderTheDoormat to make properties available for NHS staff I had no hesitation in offering mine. To be able to offer something back to those who are sacrificing so much for our benefit was something I felt compelled to do. I can only hope that in providing them with somewhere to stay, and thus prevent them from potentially exposing loved ones to the virus, has helped ease some of the incredible strain they must be under."
Simon Aram, South West London
"I just wanted to say thank you for organising this for me. You can't understand the relief my family and I feel since I'm not going home after a shift, due to their vulnerabilities. It has also meant I was able to volunteer for more weekend working (since we are so understaffed and we need extra volunteers). I also swapped an on call shift with a colleague who felt uneasy about making many journeys during this time so you have also indirectly reduced the strain on my colleagues too. I have recommended UnderTheDoormat due to the lovely flat and great customer service to many of my friends and colleagues, and I know many (including myself) are eager to use it once lockdown ends!"
Jayni Tank, Queen Elizabeth Hospital