We had the opportunity to catch up with Vintory Founder & CEO, Brooke Pfautz, to discuss owner acquisition strategies and best practices for professional property managers looking to grow their inventory. Brooke shares how managers have maintained owner relations during COVID-19, and how managers can continue to grow their business with the right approach. Read on for the full interview.
What are the most common pain points you hear from owners about their current vacation rental manager?
The biggest pain points we hear revolve around cleaning & maintenance issues, lack of transparency with charges and expenses, low rental income, and a breakdown in communication. We recommend "reverse engineering" your value proposition based on these pain points to increase conversion rates with your owner acquisition programs. We don't believe there is such a thing as over-communicating with your homeowners. In fact, doing so goes far in building rapport with your owners, so when various expenses or issues do arise, homeowners are more receptive.
What is the biggest way that you've seen managers lose the trust of an owner? Are there common mistakes that can be avoided?
The majority of the time it really just comes down to communication. Time and time again we hear from owners that lack of communication and transparency is their biggest pain point. Again, don't be afraid to over communicate with homeowners.
Several partners have embraced this advice throughout COVID-19; where communication has been more important than ever. Those vacation rental managers able to showcase the proactive measures taken to ensure cleanliness, sanitation, and maintenance are better positioned to foster healthy homeowner relations. Because of this they have built a trust and connection with their owners that runs deep.
Have you seen more 'hobbyist owners' looking to transition to working with professional management in order to best address guest concerns?
Absolutely. We've seen an uptick in leads based on frustrations with the wave of cancellations, back-and-forth with guests over refund policies, and the loss of thousands of dollars in rental income. Working with a professional property manager makes it so much easier to comply with rigorous cleanliness and hygiene standards between every stay.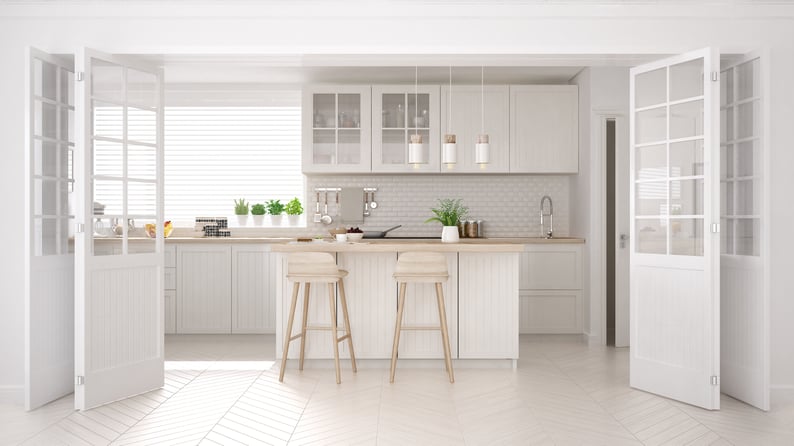 Do you have any advice for property managers that are trying to acquire new owners?
The current travel climate presents a once-in-a-lifetime opportunity as it relates to owner acquisition. More inventory should change hands over the next 6-12 months than we've seen over the last decade. Our biggest recommendation for vacation rental managers is to be proactive with their acquisition strategy. Start marketing your services through an omnichannel approach (not just sending a postcard every 6 months) with things like email marketing, pay per click digital ads, social retargeting and consistent direct mail drops. The companies that seize this opportunity will be poised to grow exponentially and well positioned on the other side of this pandemic.
What is the most undervalued service a property manager can offer homeowners?
Managing a vacation home is challenging, and it is a huge undertaking for hobbyist homeowners that have limited experience. Professional management brings a lot to the table, and generates rental income for homeowners without the hassle of coordinating work and communicating with guests.
We've seen outsourcing guest relations as a driving force for many homeowners looking to hire a vacation rental property manager. In today's uncertain travel climate -- which brings many cancelations, refund requests, and policy inquiries -- many homeowners have found themselves completely overwhelmed with self-managing their vacation home.
As managers look at their current portfolio, how should they be approaching owner retention?
Having a defined owner reporting plan is critical. Managers that aren't regularly sending owner reports should implement a process, and those that do should double-down on this practice. Communication and reporting will help you build more rapport and continue to foster positive working relationships.
Auditing your current offerings is another area for improvement. Are the services you offer your homeowners exhaustive, or do your clients fill the gaps with other service partners and vendors? Expanding your scope of work can help keep current homeowners happy, and showcase your professionalism when it comes to growing inventory.
What is the 'Aha' moment that managers have when working with a company like Vintory?
Most professional managers are often unaware of the true value a new property brings to their rental program. As a consequence they don't adequately invest in owner acquisition. Managers that work with us are typically surprised by the math, and walk away understanding the ROI from investing in thoughtful owner acquisition strategies.
Vintory is the only sales and marketing agency in the vacation rental industry dedicated entirely to helping professional property managers add new homes to their programs.