The average vacation rental guest is getting harder and harder to please. This isn't breaking news - you've read about it in VR magazines, heard about it at conferences, and have experienced it every time your guest makes demanding (and sometimes unreasonable) requests. But what's the catalyst behind this trend, and how can you turn those first-time guests into loyal and lifelong customers?
Breezeway's Founder & CEO, Jeremiah Gall, teamed up with our friends at the Vacation Rental Management Association (VRMA), and shared how managers can 'Win the Guest Experience: From Booking to Loyal, Repeat Customer'.
So Why Are Guest Expectations Soaring?
Let's take a look at the shifting demographics of travelers. Millennials and Generation Z-ers are traveling more frequently than anyone else, to the tune of 35 and 29 days each year respectively. These young and tech-savvy travelers prioritize things like a user-friendly booking experience, renovated places to stay, and more frequent guest services. Their preferences are shaping the standard requirements for hospitality providers, and are elevating expectations well beyond that of a run-of-the-mill hotel room. With just 59 seconds to grab the guest's attention at booking, embodying the full travel experience is the easiest way for listings to stand out from the competition.
Incredible Mid-Stay Experience
Make no mistake - the onus is on property managers to help guests have memorable, Instagram-worthy vacations. And this often starts with a clean property that's stacked with amenities and local flair (e.g. restaurant recommendations, cultural attractions, etc.). From here it's all about ensuring your brand shines through with every little detail; how the towels are folded, the artwork and décor you choose, and the welcome gifts you offer. These details may seem small, but they define the personality and energy the guest feels when he or she walks through the door, and contribute to a more noteworthy stay.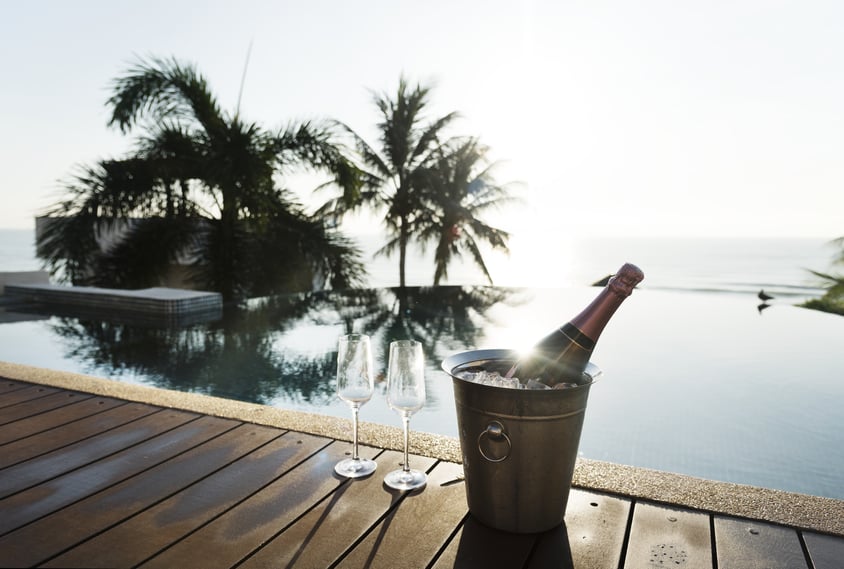 Although the physical space is a key piece of the puzzle, it's not the only factor that makes for an unforgettable vacation. Travelers expect personal service, and texting your guests is an easy way to show attention, answer inquiries, and make your guests feel like true VIPs. Sure, reactively answering questions about the Wi-Fi or late check-out is great, but delivering value through facilitating things like grocery delivery and local excursions instills real trust in the manager.
The Power of Repeat Guests
With the majority of last year's rental bookings sourced from OTAs, managers wind up spending significantly more time, resources, and budget attracting new customers than they do bringing back previous ones. Whether you're offering deeper service engagement or getting more serious about your company's brand standards, this summer season is the perfect time to focus on driving more repeat guests. After all, managers can increase profit by a whopping 75% with just a 5% increase in customer retention.