An Impressive Platform that Delivers a Comprehensive Solution
As Wynwood House grew, the need for a technology solution to enable its operations team to be more efficient became necessary. After evaluating several solutions, the team chose Breezeway because of the depth of features and ability for customization. With a portfolio of more than 1,000 unique apartments, a one-size-fits-all approach would not work. Breezeway's solution was comprehensive enough to support their growth plans while still user-friendly enough to ensure adoption by their field staff and vendors. Garay notes, "Operations isn't just housekeeping and maintenance. Our warehouse, laundry and 3rd party providers also use Breezeway to ensure Wynwood House standards and protocols are followed and to ensure everything is accounted for."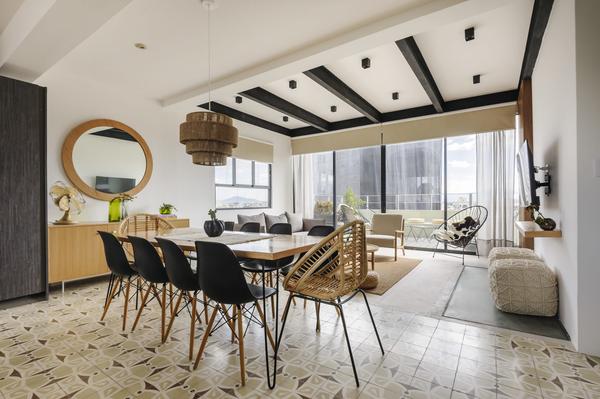 Utilizing Resources Where They Can Be Most Effective
Wynwood House chose Mexico as their beta market to ensure success and started using Breezeway with their local team. They planned to learn, iterate and scale before rolling the platform out to additional markets. Since implementing the tool, the team has been able to begin capturing photos in a scalable fashion through Breezeway, instead of relying on WhatsApp. This change proved to give them better insight into the performance of housekeeping.
Garay notes that "implementing any new software can be difficult when you run complex operations; but once it's complete, it's worth it." They've been able to develop internal champions that will help make other market deployments even more successful and plan to hire a Breezeway expert to ensure each location learns from one another, while capitalizing on the robust suite of products Breezeway offers. While Garay notes that "in addition to increased guest satisfaction, lower maintenance costs and an impressive 4.8 ranking as an Airbnb Superhost (up from 4.7), Wynwood House has also been able to save money on salaries." With more than 500 full-time employees, Wynwood House now has the visibility to better understand how people are working. They've been able to perfect the ratio of people to property for staffing and will lean on these learnings as they expand.
Aligned with these newfound insights, Wynwood House has reassigned team members who previously focused on scheduling into alternative roles and reduced salaried positions by more than $30,000 annually in just one market.
Increased Accountability Decreases Maintenance Costs to Wynwood House
In just the few months since implementing Breezeway, the team has not only seen substantial salary cost savings, but has experienced increased efficiency in their operational processes and been able to optimize their work more effectively. In doing so, they have been able to better allocate maintenance expenses. Prior to Breezeway, Wynwood House was assuming certain maintenance fees, but now that they have more visibility, including photos and job receipts they have been able to identify an additional $50K in maintenance revenue. Garay stated "being able to showcase our improved maintenance optimization, highlights the value we provide and drives confidence in the homeowner's decision to join the Wynwood House rental program."
A New Partnership With a Long-Term Vision
Successful implementation of any new technology takes time and patience, but the extensive benefits already felt by Wynwood House since implementing Breezeway, reiterates that they made the correct choice in selecting Breezeway as their partner. While they have internal champions who understand how Wynwood House utilizes the platform, they will lean on the robust Implementation & Training programs Breezeway offers to ensure the efficient rollout of the platform in the remaining markets and as they expand, which will allow their team to continue focusing on delivering 5-star experiences to thousands of guests who choose Wynwood House for their accommodation provider.