This week, Boston-based prop-tech company Breezeway announced the sponsorship of Season Five of Unlocked, a podcast series by VRMB founder Matt Landau. Unlocked interviews some of the world's most innovative vacation rental professionals and offers best practices to remind vacation rental professionals that we have everything we need inside of us to succeed.
Vacation rental steward Matt Landau has released Season 5 of his Unlocked Podcast Series dubbed "The Reset," a nod to the global pause that many vacation rental managers are using to fine tune and restart their businesses in the coming weeks. The production includes a new participant: Breezeway.
While Breezeway is new to Unlocked this year, the property care and operations platform has been a key player in the vacation rental industry for years. CEO, Jeremy Gall founded FlipKey in 2006, where he was responsible for all professionally managed inventory, and grew the platform into one of the world's largest vacation rental businesses before TripAdvisor's acquisition in 2013.
In working with thousands of vacation rental property managers, Jeremy saw a shift starting to take place - guests were expecting higher-quality properties and more concierge service. Jeremy figured that these changing consumer dynamics would create complex operational challenges for vacation rental operators, and that increased attention to the preparation and service at properties would be the critical point of success and failure.
"We built Breezeway because we knew professional operators would require purpose-built tools to handle heightened standards of property care. COVID-19 has underscored this need, and our software now helps hundreds of vacation rental operators coordinate and verify the cleanliness, safety and quality of their properties, and deliver a better experience to guests and owners."
"Collaborating with Matt on 'Unlocked Podcast Series' is a perfect fit. Many of us at Breezeway have been in the vacation rental business for more than a decade and have a deep connection with the industry. With our platform focused on quality property care, helping managers respond to this crisis is core to our business. 'Reset' is the perfect theme for this season, and we're excited to help managers bounce back and restart their gains in market share."
"I'm super happy to be working more closely with Breezeway," Landau says. "The ironic thing about this partnership is that it feels like it's been brewing over years because Breezeway is regularly mentioned in so many of our podcast conversations with managers."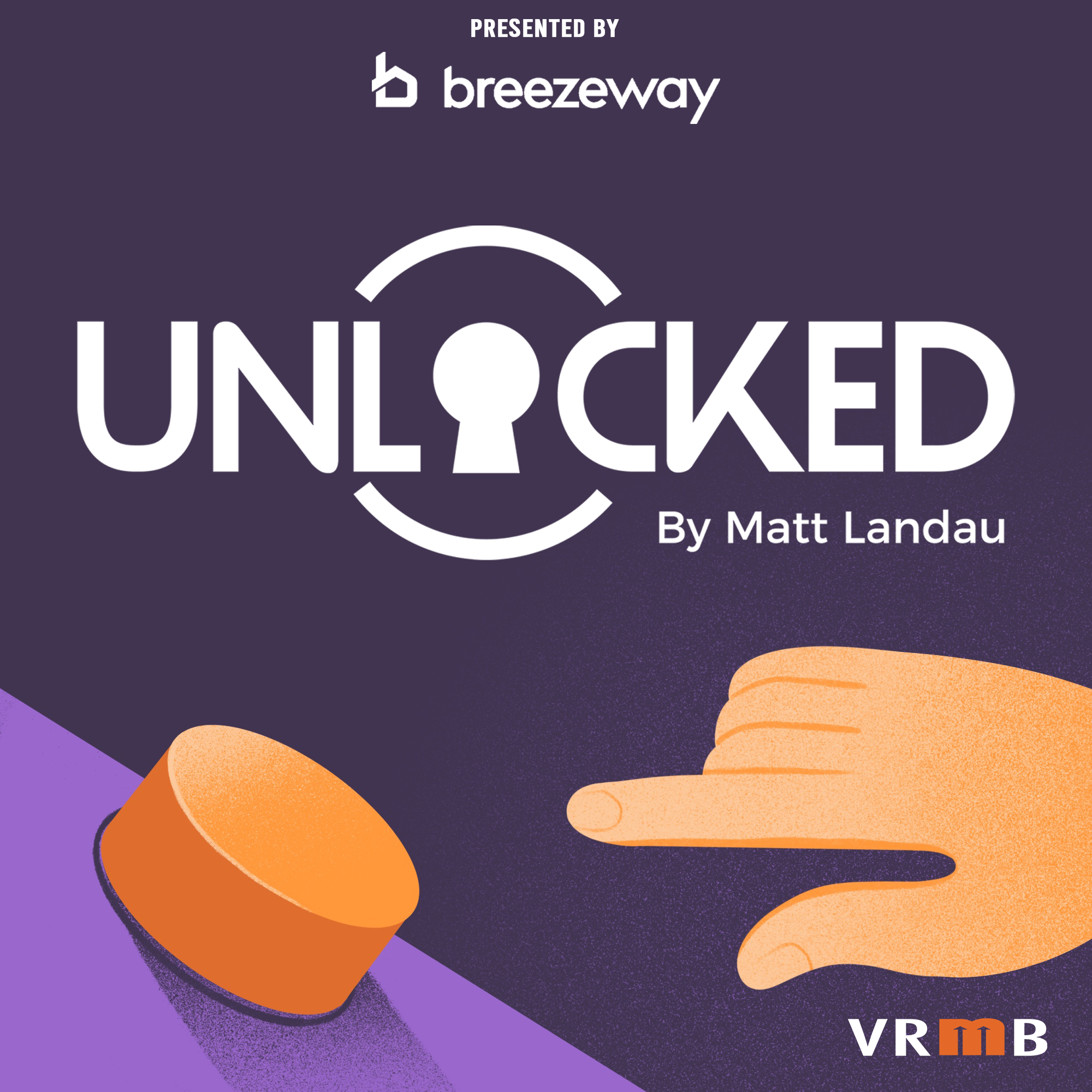 The Reset is a metaphor that has resonated with many VRMs who have settled into this new normal and the season's guests are set to contribute a heaping dose of motivation.
The guest list features Landau's usual range of vacation rental luminaries to reflect on the pandemic, while also introducing a handful of experts from adjacent sectors in travel to help listeners understand this brave new future.
Landau concludes: "From Rafat Ali of Skift, to hospitality maven Chip Conley to one of the world's leading expert on Co-Operative business models, Nathan Schneider, I think it's time our stakeholders begin planning our own future. We all have that innovative thinking inside of us."
To hear the latest from Matt and the team at Unlocked, visit the Episode Library.