Become A Safety Certified Vacation Rental
Get Your Badge Today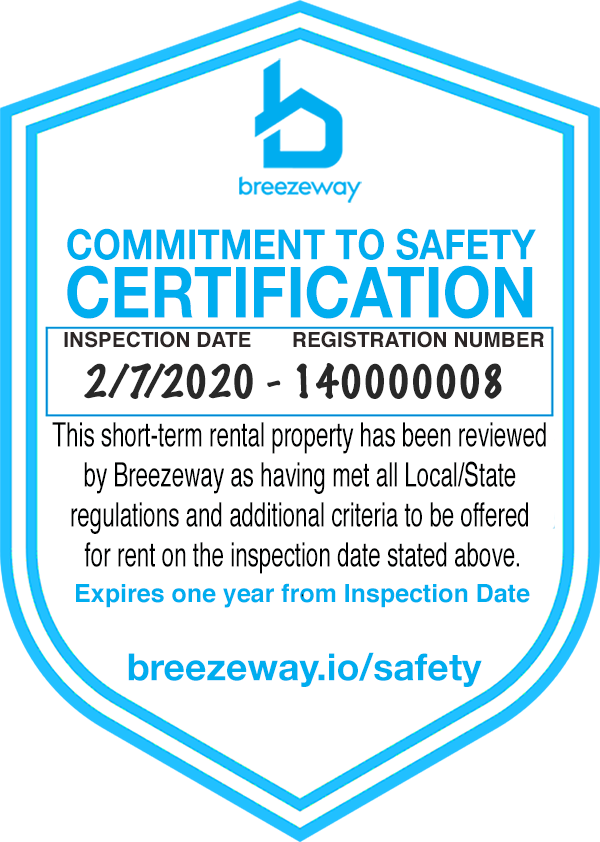 Self-Inspection
Complete the self-inspection in just 15 minutes right from your phone! No visitors required.
Only $69 Annually
Note: Your insurance company is NOT notified if you don't pass the inspection.
Promote your Certification
Both physical and digital decals will be sent to you to add to your property listings, and adhere in your rental dwelling.