Inefficient operations created headaches
When Nixon Hazard joined Paso Robles Vacation Rentals as its Director of Operations in January of 2017, he took stock of the state of property operations. Immediately, Nixon knew he had his work cut out for him.
Nixon's predecessor had plugged the gaps in his property management software with manual processes to coordinate property maintenance and housekeeping tasks. The result -- communication and documentation through notes, text messages and voicemails -- had taken its toll, and had caused duplicative work, inefficient scheduling, and countless missed cleanings and repairs. Property owners were questioning the level of care and attention they were receiving from the management's service, and in a matter of months, the company's property inventory had shrunk 29% from 70 to 50 homes. Paso Robles Vacation Rentals was concerned about losing its edge in the market.
At first, Nixon worked over-drive trying to pick up the pieces. "Before Breezeway, I spent a crazy amount of time reviewing and amending the property schedule, and frequently stayed up late scheduling cleanings, inspections and repairs that fit within the turn-day window."
To make things harder, there was no way of knowing whether a housekeeper or maintenance staff had actually attended to the property as planned. Nixon was forced to contact staff individually at the end of each day and record whether the job was completed successfully.
Whenever there was a last-minute booking or change to the schedule, Nixon was forced to communicate the changes to all parties involved. "Our property maintenance process was not scalable, and I had to jump back and forth between each one of our units to make sure each rental was ready for the next guest."
"Before Breezeway, I spent a crazy amount of time reviewing and amending the property schedule, and frequently stayed up late scheduling cleanings, inspections and repairs that fit within the turn-day window."

- Nixon Hazard, Paso Robles Vacation Rentals
Strained relationship with guests and owners
Manual cleaning and maintenance programs had caused a lot of dropped balls, which had hurt the rental experience. Routine tasks like post-stay cleanings and inspections for basic supplies fell through the cracks, resulting in properties not fully prepared for the next guest and not meeting Paso Robles' brand standards.
"When I started, I would frequently see a message from a guest complaining that there were no towels, dish mats or toilet paper," said Nixon. "It would really upset me because I felt these things were easily preventable, and I knew it decreased the chance that guests would book a return stay."
Brand loyalty among homeowners suffered too.
Paso Robles lacked the tools needed to fully document and communicate repairs to homeowners, so refunds for maintenance were sparse. Since the team was not consistently using mobile software for inspections and maintenance tasks "there was a lot of information on receipts and paperwork that different members of the team had, but no system of collecting, consolidating and relaying the information to our homeowners," according to Nixon. Costs were seldom associated with each repair, and getting reimbursed for time and materials turned into a 'he-said-she-said' situation with owners. The result was a lot of maintenance work that wasn't charged for.
And there was equally as much work that just didn't get done at all…
"When I came onboard in early 2017, owners would frequently call in and complain that maintenance requests had been ignored several times," said Nixon. "We didn't have a tool to keep track of their requests, and several homeowners were on the verge of leaving us."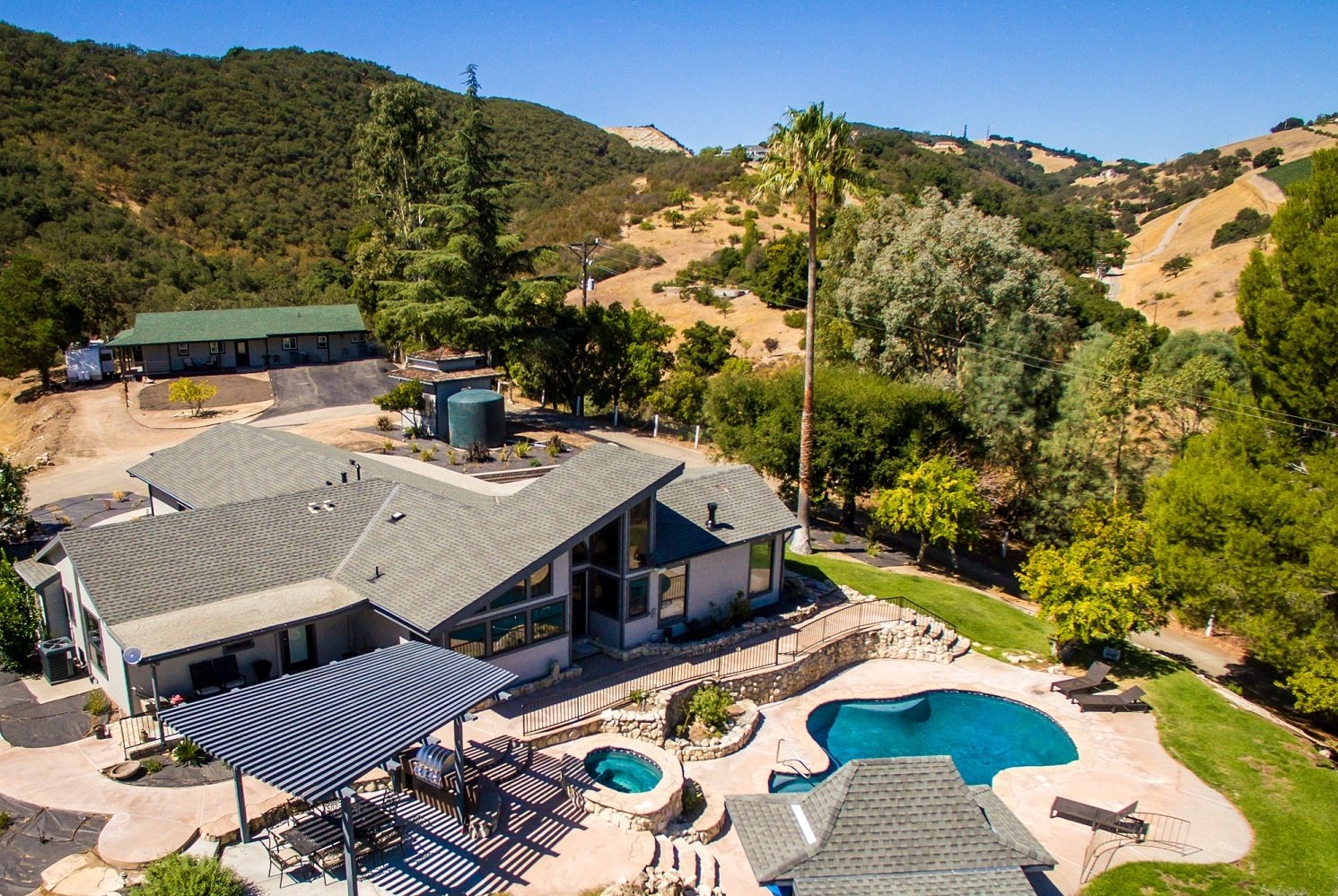 Automated property operations saved 30 hours each week, totally over $25k per year
When Nixon was introduced to Breezeway through Escapia's strategic partnership, he knew he had found the solution that Paso Robles needed.
Breezeway's dashboard provided operational visibility, and gave Nixon an 'air-traffic-control' view into which properties needed attention before the next check-in.
Last-minute adjustments -- something which were huge obstacles before -- became easy for Nixon to manage. Now, Nixon checks the progress of tasks and workers in the field in real-time, and has flexibility to assign maintenance repairs, cleanings and inspections on the fly. He also uses Breezeway's smart workflows to automatically trigger property care tasks as soon as prerequisite tasks are completed. These dynamic workflows have replaced the clunky group texts and stray messages that hampered the company's operations in years past.
Nixon's job is now much more streamlined and no longer filled with manual work. "I now spend 15 fewer hours each week reviewing and changing the schedules. I feel more rested and have more time for strategic initiatives."
These efficiencies have trickled down through Nixon's teams, empowering field staff to get more done in less time. With tasks more clearly assigned and scheduled, cleaners and repairmen no longer show up at properties that are guest-ready. Workers are much more deliberate with cleanings and inspections as well, and each team uses Breezeway's custom task checklists and work-order history to save Paso Robles Vacation Rentals an additional 15 hours per week. "Through schedule automation, task coordination and seamless internal communication, Breezeway has saved us over 30 hours in labor costs each week, totaling over $25,000 each year."
With Breezeway, Paso Robles grew its portfolio 48%
Tighter property care and maintenance operations has helped Paso Robles Vacation Rentals improve its relationships with homeowners.
Breezeway's system has given Paso Robles a portal to showcase the attention it gives to each property, and homeowners are happier with management's service as a result. In fact, homeowner retention has greatly improved since implementing Breezeway.
Not only are owner relationships stronger, but management is using Breezeway's documentation and reporting to expand their services.
Historically the company spent thousands of dollars stocking (and constantly restocking) supplies in each rental with typical guest necessities: hairdryers, toothbrushes, irons, light bulbs, plungers and other supplies. However, since these services were performed in-house as a matter of routine property care, as opposed to an outside vendor, they were seldom tracked and billed appropriately. "We perform roughly 400 maintenance tasks through Breezeway every month. The software now organizes our maintenance efforts and has increased billable maintenance tasks by 560%." Assuming an average cost of $25 per item, Paso Robles has recouped an extra $12,600 per year in billable maintenance.
What matters most though, is that Paso Robles has an air-tight operational system to grow its business. In fact, the vacation rental manager has expanded its portfolio 48% since adopting Breezeway. They have also noticed an improvement in their guest satisfaction through internal surveys and guest reviews.
Breezeway has Nixon running Paso Robles Vacation Rentals at full speed, and he can't imagine life without the technology. "Breezeway is the best solution for property managers that want to automate their operations, create happy guests and owners, and grow the bottom-line."
"We perform roughly 400 maintenance tasks through Breezeway every month. The software now organizes our maintenance efforts and has increased billable maintenance tasks by 560%."