Lacking Visibility Across Work Coordination & Communication
Prior to implementing Breezeway, JZ Vacation Rentals was experiencing inefficiencies when it came to internal team communication. Their previous operations platform didn't allow for cleaning and maintenance teams to communicate cross functionally, resulting in hours of manual checks and duplicated work.
"With our previous system, we just didn't have the capabilities we needed", said Nikolai Kronk, Operations Leader at JZ Vacation Rentals. "Since all of our staff were sending project updates in individual text messages or Slack messages, which no one had visibility to, we frequently ended up having multiple different people working on the same issue at the same time. This caused a lot of confusion and wasted man-hours."
This lack of transparency around task communication not only impacted the team's time management, but also guest experiences. The Guest Support team had no visibility into property status, historical task data, or cleaning and maintenance updates, and therefore struggled to answer questions from guests arriving early or inquiring about recent property care. Nikolai reflects, "our teams had to constantly cross check with each other before answering guest questions. Guests had to wait for a clear response from us, which started our guest relationships off on a bad foot."
In addition, JZ Vacation Rentals was feeling pressure from neighbors and regulators to tighten their grasp on their operational processes. JZ Vacation Rentals knew that there was a better way to operate that would solve task visibility issues for their staff, improve the guest experience, and benefit the community.
Creating Clear Communication Channels
Strengthening team collaboration was extremely important to JZ Vacation Rentals, especially since they had significantly invested in hiring and training a mix of both internal and external field staff. Staff performance was paramount to the success of their business, and equipping teams with the right tools became a priority.
After adopting Breezeway, they quickly saw the benefits of coordinating, communicating, and verifying work through one robust operations platform. "Now, all of our teams know what's going on across our portfolio without having to physically go into each property every day. Cleaners can report when they find issues while doing a turnover, and it goes directly to our maintenance supervisor to create the work order." Streamlining team communication helped empower staff to complete higher quality property care in the field.
Not only is work now more visible, it's also more efficient with Breezeway's automation features. JZ Vacation Rentals has seen the biggest impact from implementing auto scheduling; a feature that uses property data, smart rules, and signals their PMS integration. Not only did this automation save staff time, the ability to edit and customize tasks (functionally they lacked with their previous software) became instrumental in crafting the desired guest experience.
"Breezeway's auto-scheduling has been one of the biggest game changers for us because our supervisors no longer have to spend three hours per day scheduling staff. With Breezeway, they simply check the platform every now and then and verify what's going on the schedule."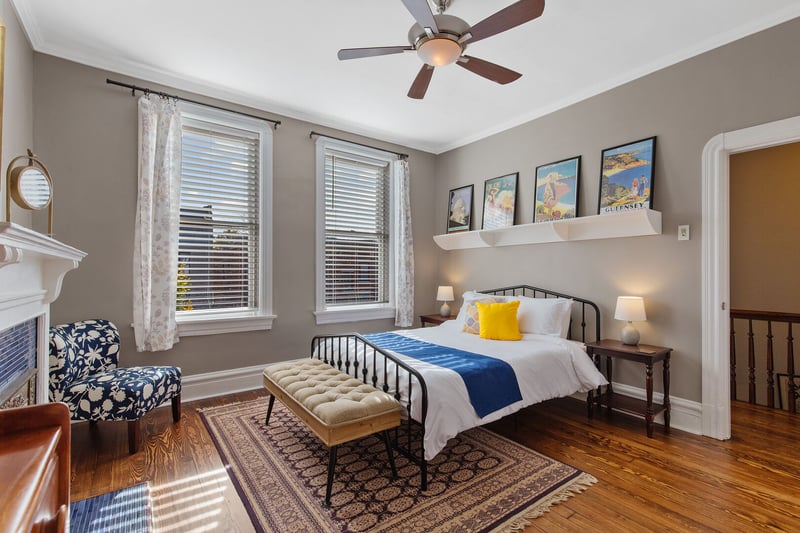 Driving Better Guest Support with Auto-Messaging & Auto-Resolve
By fixing inefficiencies with staff communication, staff are now more equipped to provide reliable and timely communication to guests. JZ Vacation Rentals adopted Breezeway Messaging to closely tie their operations and guest communication together, and to stay on top of issues as they arise.
"Our Guest Support simply logs into Breezeway and checks property status to see what's happening in real-time. There's no more waiting for answers from other departments before we can respond to guests. Breezeway's automation cuts down a few hours of waiting time each week with respect to managing guest communication."
JZ Vacation Rentals also implemented several of Breezeway's automated messaging features, to alert guests when their property is ready for early check-in, and to offer extended stays.
Furthermore, JZ Vacation Rentals integrated Breezeway Messaging with NoiseAware to take advantage of AutoResolve; which automatically triggers a notification to the guest when decibel levels get too loud. With increasing regulations and many of their properties in residential neighborhoods, JZ Vacation Rentals require NoiseAware sensors to be installed at all of their properties. AutoResolve makes it easy to communicate noise issues with guests and gives more peace of mind to owners and neighbors.
"Breezeway + NoiseAware's AutoResolve feature gives us concrete noise-level data to show regulators. The connected product also enables us to take immediate action and message guests when situations get out of hand at one of our properties."

- Nikolai Kronk, Operations Leader at JZ Vacation Rentals
All of these automated features from Breezeway, combined with the personal touch from their highly trained field staff, have significantly professionalized JZ Vacation Rentals' operation. Niko emphasizes, "we take pride in what we do, and we want to make sure that everyone involved is happy with our business and the experience we provide." JZ now has the tools and confidence to work with municipalities to build fair regulations and showcase their proactive approach to noise issues and guest communications.