Tech-enabled business growth
Huswell was created in 2019 when founder and CEO Jean-Paul Godfroy saw a "huge window of opportunity within the short-term rental industry". He noticed a distinct lack of quality customer service and attention to operational issues, such as guests being unable to access or check-in to a property after a set time, in the Belgium hospitality industry and wanted to shake things up. It didn't take long for Jean-Paul to put his ideas into action and Huswell quickly grew from managing 7 properties to 600 in a matter of a few years, with the support of Guesty's property management system. On top of this, the company scored a partnership with the biggest real estate company in Belgium, Dewaele, exclusively managing all of its short-term rentals.
What's the secret to this success, you ask? According to Jean-Paul, he's "always been a tech guy and likes to work on efficiency and transparency as much as possible". Huswell, therefore, has been in the tech game right from the beginning. However, Jean-Paul wasn't looking for any tech provider; he wanted a connection provider with values that aligned with his own - one that would support the ambitious growth goals of the business and scale alongside it.
With the ambition of becoming the biggest short-term rental company in Belgium, Jean-Paul strongly believed that using the best technology available would help the business achieve this. And, he was right. The tech decisions Huswell made powered the company's growth and have been a huge contributor to getting the business to where it is today. He invested in the number one property management system, Guesty, and the top operations tech platform, Breezeway, to help him reach his goals. "These were the two big main software systems we started using," Jean-Paul confirmed. Breezeway and Guesty have been integrated since 2020, driving even more value for joint customers.
"It's so much harder to grow a big inventory and then add tech to it," Jean-Paul confirmed. Huswell adopted Breezeway's tech at the start of its journey and even shaped its way of working to ensure it gained the full benefits of the tool. Aside from having similar values, Huswell turned to Breezeway for help in two key areas: prioritizing the guest experience and to level up the company's operational efficiency. "These were the two big main software systems we started using," Jean-Paul confirmed.
"We had quite a small portfolio but a high tech stack, which allowed us to keep on evolving and developing, and therefore growing our portfolio," Jean-Paul explained. Having leaned on tech to get the company to the size it is today, Huswell plans to continue using platforms like Breezeway and Guesty to support its plans to continue scaling by 400% per year.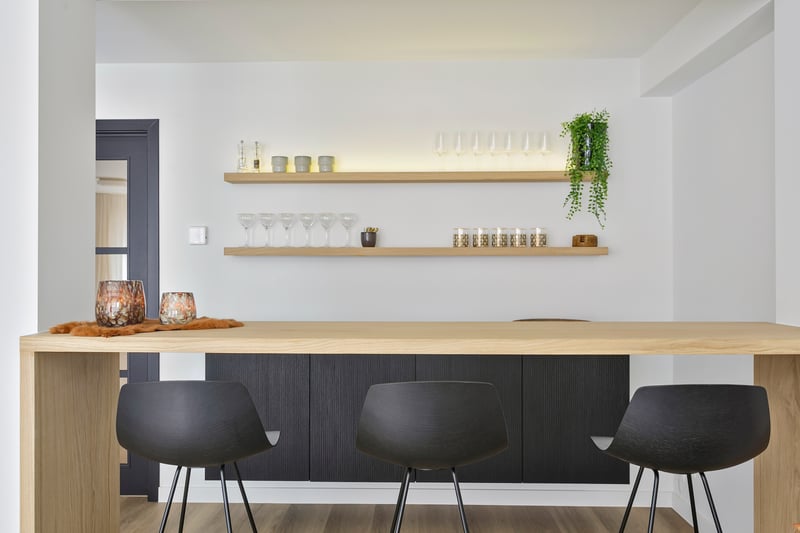 Elevating the guest experience with data-backed reliability
Reliability in a tech solution is vital. Huswell puts its trust in Breezeway's tech because of its expertise and experience of supporting thousands and thousands of properties through its property care and operations management platform. As Huswell put it, "the company has so much more data than we do, why wouldn't we trust the experts?"
In recent years, guest expectations have risen considerably. This is especially true when it comes to having clean and well-maintained properties that consistently meet quality standards, a seamless check-in and check-out process for a top guest experience, and consistent communication. To reach its target of continued business growth, Huswell knows it must master these fundamental factors for its clients. This is where Breezeway steps in. It provides Huswell with the right tools for hitting five-star review standards every time. Who wouldn't want that kind of tech in their back pocket?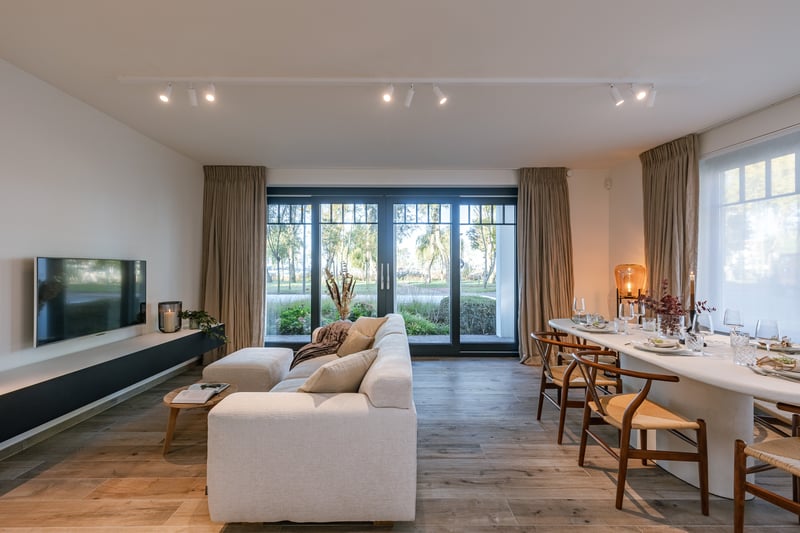 "Guests desire a well-maintained and clean property, which has a frictionless check-in process supported by clear and quick communication. If you can meet those demands, you'll constantly get 4.8 out of 5 stars. As soon as you add technology and different communication languages to personalize the buyer's experience, you'll get 5 out of 5 stars. Breezeway and Guesty help make sure that we are able to do this."

- Jean-Paul Godfroy, Founder and CEO, Huswell
High-end, high-quality properties and service
Huswell prides itself on its eye for high quality, and rightly so. From the properties it selects for its impressive portfolio, which spans studios to high-end apartments in sought-after locations - and even boutique hotels and an exclusive vacation rental villa park are to be included soon - to the service it provides to its homeowners.
Achieving this high-quality service plays a key role in keeping property owners satisfied. Increasingly, the hospitality industry has focused on guests - what they want and how to provide the best experience - but Jean-Paul stressed the importance of not forgetting owners. After all, "we don't have guests without owners".
So, how does Huswell keep its owners happy? Cost savings play a crucial role in this. Huswell, with the help of Breezeway's tech synchronized with Guesty's platform, is able to provide owners with such opportunities by centralizing operational task assignments for vital jobs like cleaning or maintenance to decrease time and overheads. Happy owners = happy Huswell. It's a win-win situation.
"I think a lot of people need to be more aware that tech sooner rather than later is much more beneficial. It will save you so much time and effort, and it makes integrating and growing much easier."

- Jean-Paul Godfroy, Founder and CEO, Huswell