Connecting Teams Across the Globe
Halo relies heavily on a team of virtual assistants who handle many of their phone and guest service needs. The team's success relies on Breezeway to stay connected with the local office in Tennessee to deliver a 5-star guest experience. The ability to connect via task comments ensures communication and team collaboration across continents. Guest issues are submitted via Breezeway giving clear visibility to the Service Manager so he can review and assign them to the appropriate maintenance technician for fast resolution. Since implementing Breezeway the team has seen high and urgent issues resolved more than 7 days faster on average, while providing the guest service team visibility into task progress should guests require updates.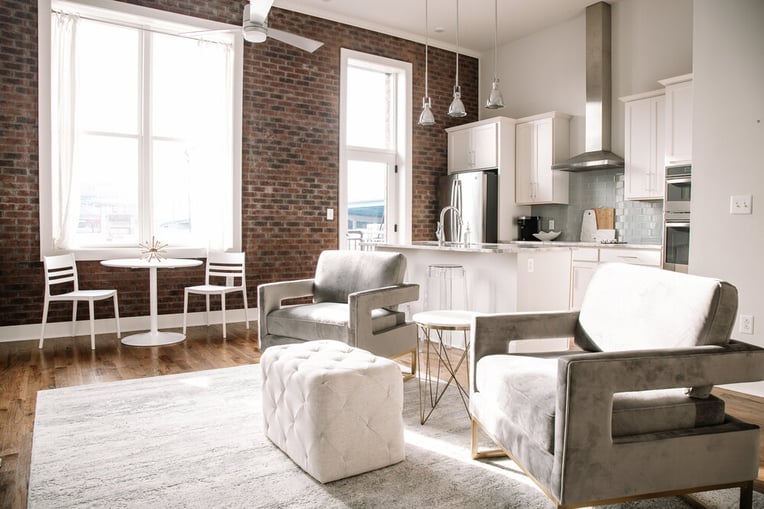 Extending Quality Beyond the Home
As the business has grown, they began implementing QSI (Quality Safety Inspections) and have quickly seen the value this has had on the organization. This inspection requires the team to walk the home, provide an analysis of the quality of the property, and identify projects that need to be done to keep it at a premium level. As a result, the team has seen more than a 40% increase in reported issues. "These issues existed before Breezeway, we just weren't seeing them reported. Now that we've provided the team with an easy way to communicate them, we're benefitting from avoiding a guest finding the issue but also getting them resolved more quickly."
A Knoxville native and avid UT fan, Leach says, "The city of Knoxville is built on the back of football season, during the season we rent homes at great rates for shorter stays so we don't want to give any refunds or have unhappy guests." These proactive inspections identify many of the root causes and ensure the homes in their rental portfolio retain the premium experience Halo Hospitality strives to deliver.
Faster Payouts, Happier Cleaners
Today, the Halo Hospitality team relies on external contractors for cleaning. Before leveraging Breezeway, they were using paper invoices and Venmo to pay cleaners. Trying to manually reconcile with Whatsapp messages required a significant amount of time. With Breezeway, the team has put in place a scaleable solution that makes payroll much easier. They've uploaded cleaning times for each property into Breezeway and if a cleaner incurs any expenses they simply add that to the task. The Housekeeping Manager simply runs a CSV report for the week's cleans, and payroll and reimbursements can be processed, saving hours of time and creating a much more organized process.
Setting the Tone for Growth
Having already seen a monthly increase of more than $8k in revenue by being able to better log and track cleaning and service tasks, Halo Hospitality is excited to bring cleaning technicians in-house and expand their maintenance and inspection offerings as they look forward, despite already seeing productivity levels nearly double since implementing Breezeway's platform.
Landon and his team use Hostaway as their PMS and point to the seamless integration between Hostaway and Breezeway to manage reservations and calendar updates efficiently. Even before a property goes live on Airbnb, they create a shell listing in Hostaway and start assigning onboarding tasks, which significantly speeds up the listing process. The integration's main benefit is the remarkable efficiency it brings to working on listings.
While they have already identified small wins to improve the onboarding experience for bringing new homes into their rental portfolio, they will continue to lean on Breezeway's automated workflows to create onboarding workflows to set expectations with owners and continue delivering incredible service and setting the bar for short-term rental experiences in Knoxville.