Making residential property care smart and easy.
Breezeway helps you clean, inspect and maintain the residential properties you manage, so you can work efficiently, deliver better service and create happier clients.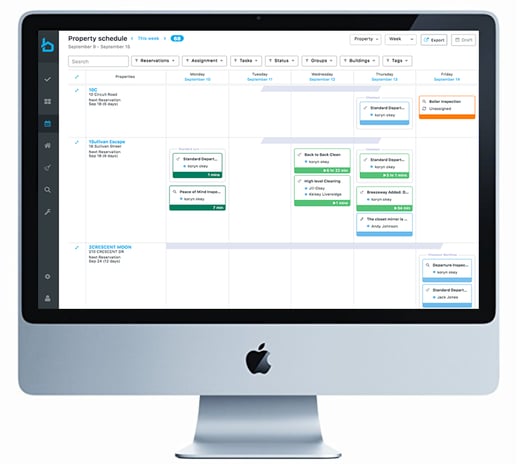 Real-time updates and task intelligence. Check the progress of teams and workers in the field.
Powerful scheduling and automated workflows. Coordinate multiple teams with smart assignments, GPS and takes-time forecasting.
Seamless communication. Produce comprehensive reports that keep your team and owners informed, and showcase the quality and attention of your work.
Friendly integrations. Leverage integrations with the industry's best software, so you can harness the power of all your property data.