With parts of the country reopening their doors to travel, keeping up with changes in the vacation rental industry can be a moving target. In order to help professional managers keep a pulse on the market, we sat down with our partner Guesty to discuss key insights and trends across the industry, and how the property management system thinks professional operators can move forward and prepare to resume travel amidst COVID-19.
Do your research and internal data indicate that travel is starting to return? If so, are behaviors different based on location?
Reservation cancellations were highest in March and April in our system, and we're optimistic about a recovery later this year and in time for the fall and winter holidays. With regards to specific travel behaviors, we've seen the average length of stay jump from 4.5 days to 9 days. We believe this global trend is in part due to property management companies offering longer stays to accommodate self-quarantiners, displaced travelers, and frontline workers, and travelers eager to use the vacation days they've saved for stays later this year.
What about summer bookings? Do you expect busier fall and winter seasons given that people have been cooped up for so long?
According to our data, reservations for June through August across all major booking channels are down 25% year-over-year. While we can't expect things to return to normal this summer, the good news is that we're seeing an uptick in reservations starting in the fall. Thanksgiving week has 38% more reservations than it did during the same time last year, Christmas week has 40% more, and New Year's Eve has 23% more. These trends indicate that travelers are keen to take advantage of discounted rates and flexible cancellation policies, and that they are optimistic about travel restrictions easing.
How about the way people travel? Has there been a noticeable change in markets (drive to vs. fly to locations, urban vs. rural markets, etc.)?
The way people travel is certainly changing in response to COVID-19. In addition to the increased length of stay mentioned above, a spike in domestic travel suggest that drive-to locations are increasingly sought-out. Destinations within driving distance enable guests to avoid the risks associated with air travel while escaping crowded metropolitan areas. Many travelers are likely fearful of flying, meaning road trips may have a renaissance; especially isolated areas with social distancing measures such as camping sites. It's worth noting that we feel short-term rentals are positioned to win over tourists as they begin to travel again (even typical, traditional hotel-goers), as people will be wary of staying in hotels due to the risks that come with communal spaces bring such as pools, dining halls, lobbies, etc.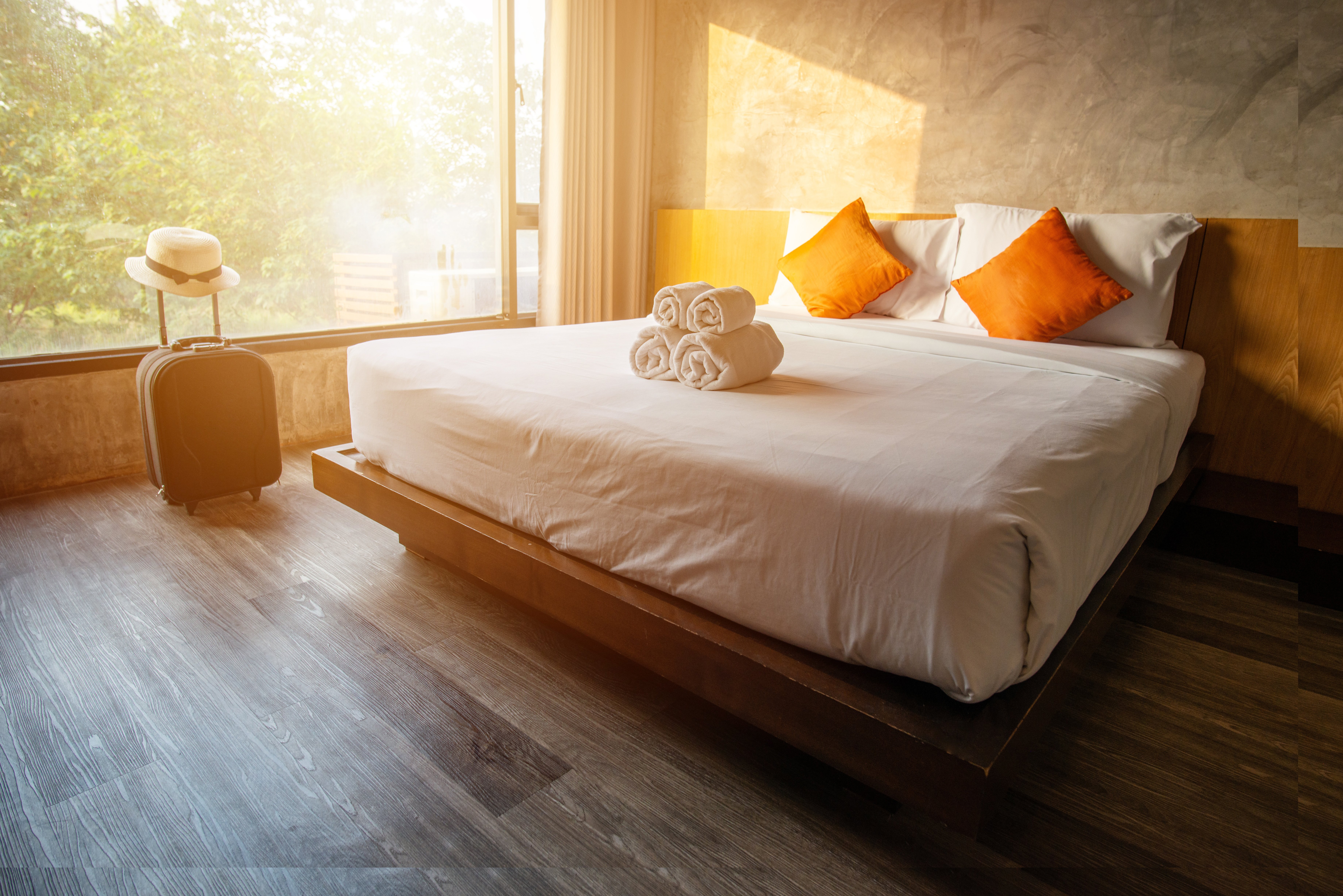 Going forward, do you expect the industry to more heavily lean on an open-source and connected philosophy? Have you already seen an increase in demand for your marketplace of applications?
Yes, we feel that COVID-19 will likely be a catalyst for professional operators companies to explore solutions that talk to their existing tech stack and help them more efficiently run their business. This can include implementing keyless entry tools, housekeeping apps, and other technology that enables them to remotely manage and coordinate staff. With companies adopting so technology rather than building them in-house, third-party partnerships and integrations within the vacation rental ecosystem will be paramount to the industry's success.
How do you suggest managers should update property listings to attract more travelers amidst COVID-19?
Many tourist attractions and local businesses are closed to the public, so marketing listings becomes more focused on property details (i.e. what's inside the properties themselves). Property managers should be highlighting things like luxury amenities, outdoor spaces and facilities (decks, hot tubs, etc.), entertainment systems, fast WiFi, etc. It's also critical for managers to establish more trust in their cleanliness standards with incoming guests, and those that market the stringent cleaning protocols they use will be able able to differentiate their listings.
About Guesty
Guesty is a short-term rental property management platform and marketplace that offers operational services from guest communication to payment processing. With Guesty, property managers save time so they can focus on what matters most: growing their business.
For more information and updates regarding COVID-19, visit our COVID-19 Resource Page.