This year, Customer Service Week is more important than ever. In the hospitality industry especially, delivering personalized service became even more challenging during the pandemic. Customer service professionals were tasked with adapting to the constant flux in local health & safety guidelines and communicating/enforcing these changes to guests all with a smile. Despite all of these challenges, customer service professionals were up for the task and kept our industry running smoothly.
The hospitality industry is built on customer service, so we could not be more excited to recognize those who are committed to providing 5-star experiences. October 4-8 marked Customer Service Week, and Breezeway celebrated by selecting two customer service professionals to be the October recipients of our Breezeway's Excellence Awards. This initiative allows members of the vacation rental community to nominate peers who exhibit outstanding work in the industry. Those who are nominated go above and beyond in providing exceptional service for their properties and guests and deliver behind the scenes work that elevates their brand and accelerates their business.
Here are the two winners of our Customer Service Week Excellence Awards and the kind words submitted by their peers. Congratulations to all winners and nominees!
1) Kerbi Ancona, Office Manager at Newman-Dailey Resort Properties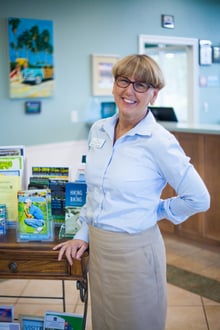 "Kerbi excels at Customer Service. She has been with Newman-Dailey for 27 years and takes pride in remembering our guests' names, fun family facts and their favorite properties. She has formed a personal connection with hundreds of families over the years and guests still ask for her by name. When we went to direct check-in, she was so passionate about keeping the relationship with our guests that she often places personal calls to the guests to say "hello" and make sure their experience is exceptional. In addition, she provides exceptional service to our staff. She is always friendly, uplifting and responds quickly to staff requests to ensure each of us has the tools to do our best and provide exceptional customer service." -Tracy Louthain
2) Faith Folau, Guest Communications at Abode Luxury Rentals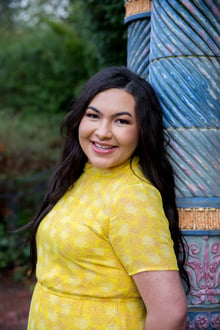 "She goes above and beyond for every guest" -Merilyn Rohbok
"She strives to have the most meaningful interaction with every guest she converses with." -Chris Beckett
"She has such a gift with how she empathizes with guests and has such eloquence in her replies on Breezeway messaging." -Tilly Tilton
"Faith truly cares about our guests and owners; she personally follows through on each request and goes above and beyond every single day! She really does embody excellence and deserves to be acknowledged for her amazing work ethic and customer service." -Jessica Rohbock
"We have never had better customer response and retention since Faith has moved into this position. She is thoughtful, thorough, goes out of her way, even in the middle of the night to assist a guest, and makes guests happy more efficiently and with more success than ever before." -Kyra Spinazze
Want to nominate a peer? Check out Breezeway's Excellence Awards page and stay tuned for new winners every month!